This Big Mac Cheeseburger Casserole recipe is a game changer! It holds all the flavors of a classic Big Mac sandwich. However instead of eating it on a bun, it is made into a casserole.
And not only is it absolutely delicious, it is easy to make. But best of all, the entire family will love it! Even the pickiest of eaters will ask for more.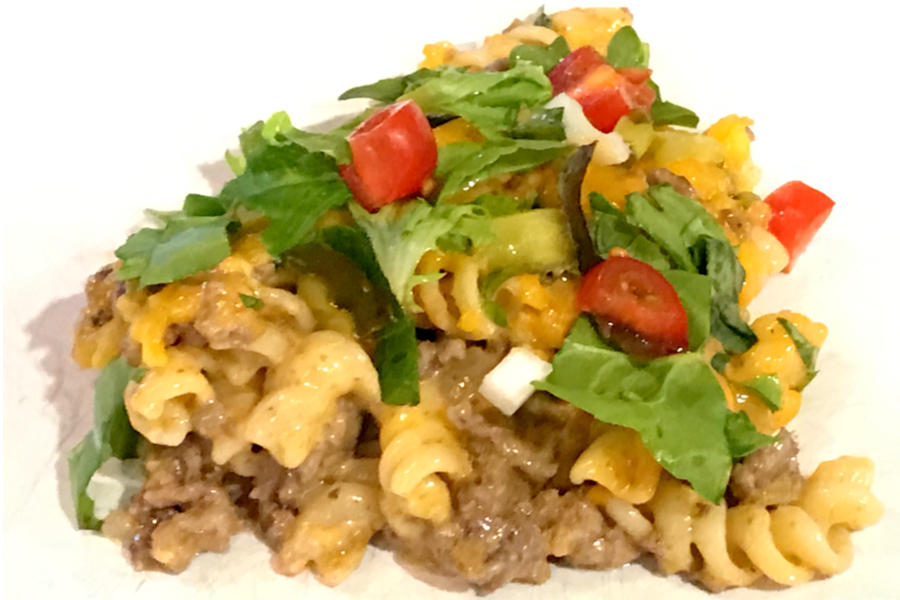 So how did this recipe come about? It all started when I was craving a classic Big Mac Cheeseburger.
However, we live about 20 minutes away from the nearest McDonald's fast food restaurant.
And honestly, I didn't want to hop in the car and drive over 40 minutes just to satisfy to get a cheeseburger.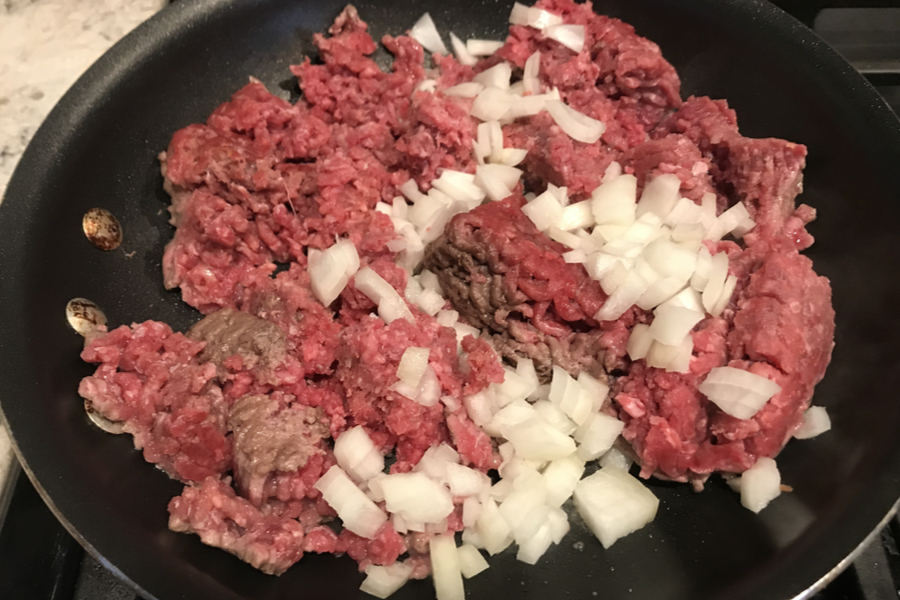 So instead, I adapted my classic cheeseburger casserole recipe and made this recipe.
And I have to say, it was a HUGE hit! It really tasted like a Big Mac and everyone in the family loved it!
Big Mac Cheeseburger Casserole
Just like any great ground beef casserole, this recipe starts by browning the meat.
In order to keep the taste authentic, we recommend sticking to ground beef. Although you can substitute ground turkey or ground chicken in this recipe, the taste won't be the same. However, it will still be delicious, it just won't taste like a classic Big Mac.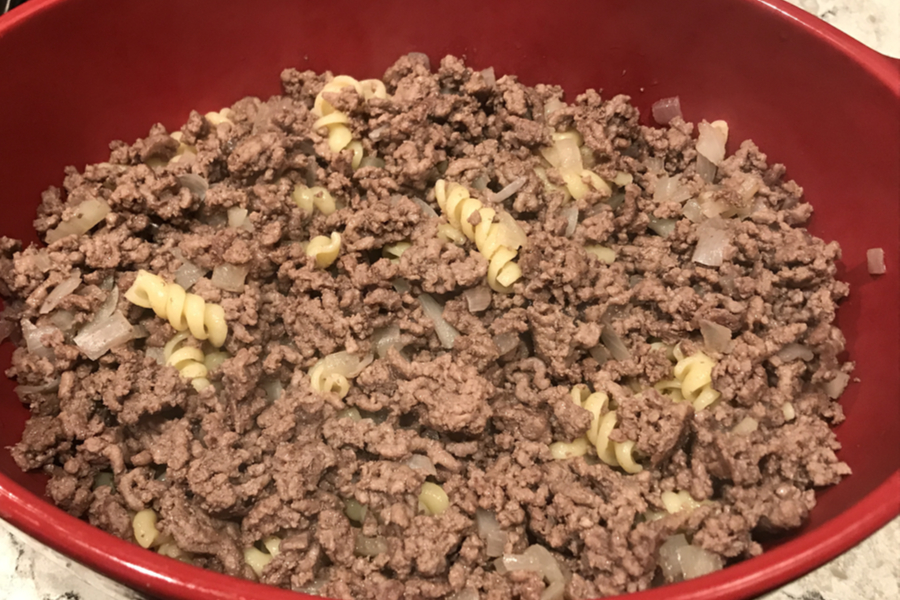 In a large skillet, add the meat and onions. Continue to cook until the meat is no longer pink.
In the mean time, cook your pasta to al dente consistency. We used rotini pasta for this Big Mac Cheeseburger casserole, however, you could also use penne, or even elbow macaroni as well.
Drain the pasta and place in a greased casserole dish. Next, add the cooked and drained meat and onion mixture to the pasta.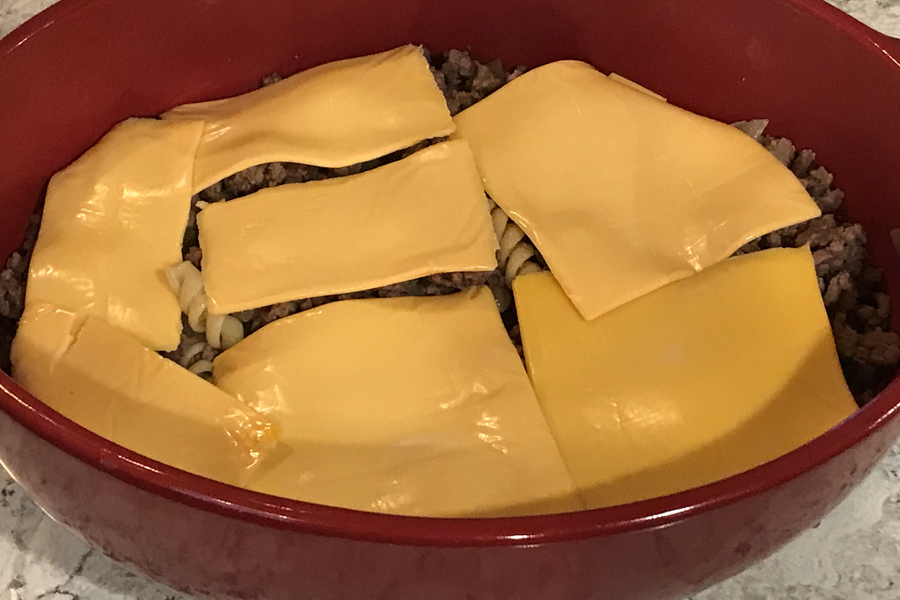 The Special Sauce
Next, add 1/2 cup of the Thousand Island dressing and toss to coat the pasta and meat mixture. This provides the classic 'special sauce' taste that you are familiar with.
Then layer the pieces of American Cheese on top and bake. Yes, you could use other types of cheese, but a Big Mac Cheeseburger isn't the same without American cheese.
Once the cheese is melted and bubbly, remove it from the oven and stir.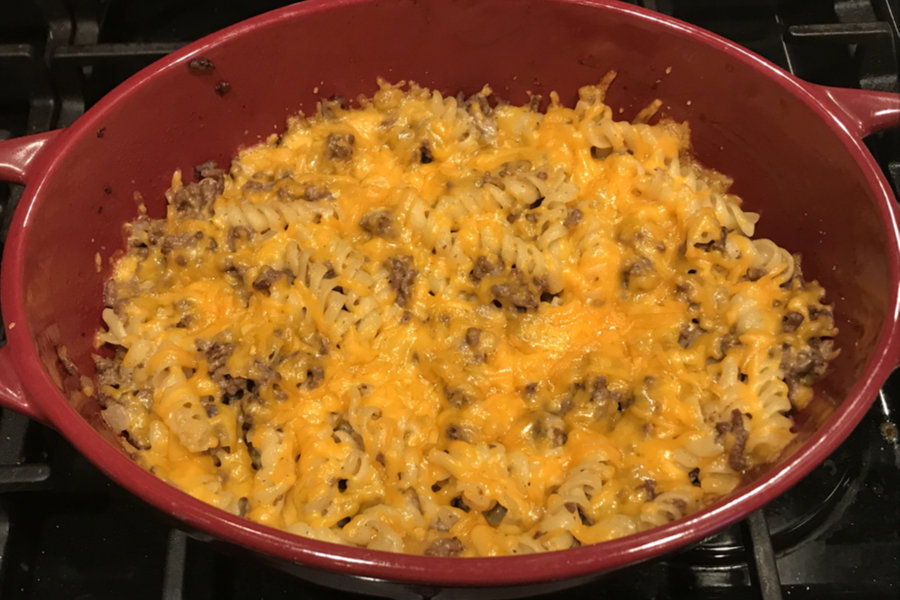 Add the remaining Thousand Island dressing on top of the mixture and spread evenly using the back of a spoon.
Right before you are ready to serve, add the shredded lettuce, diced tomatoes and diced pickles on top.
Be sure to save or print this Big Mac Cheeseburger Casserole recipe – you will definitely want to add it to your dinner rotation!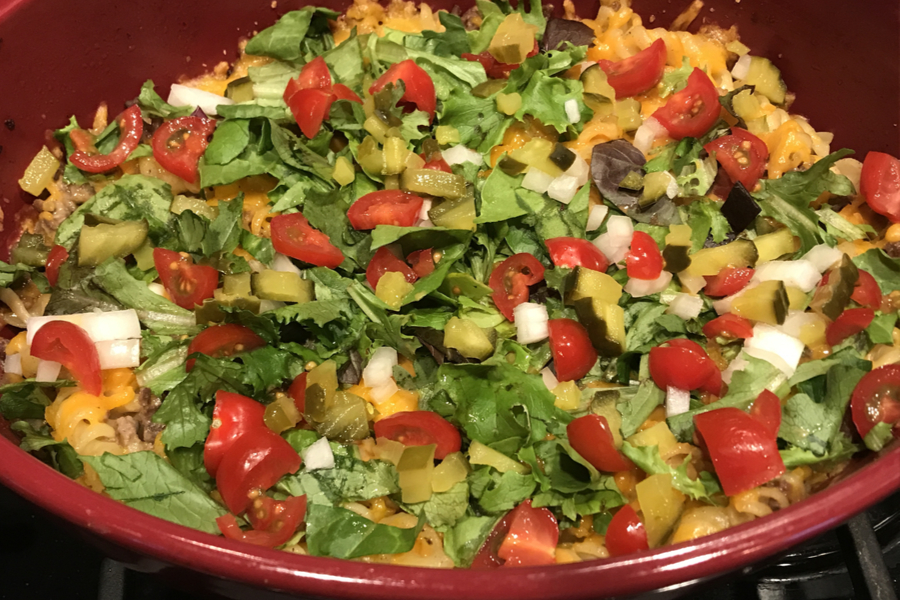 Check out another one of our favorite, family friendly casseroles – Pizza Casserole.
To receive our 3 Recipe Articles in your inbox each week, sign up for our free email list located on the side and bottom of each recipe. You can also follow us on Facebook and Pinterest. This article may contain affiliate links where a small commission is paid if you purchase a product at no additional cost to you.
Big Mac Cheeseburger Casserole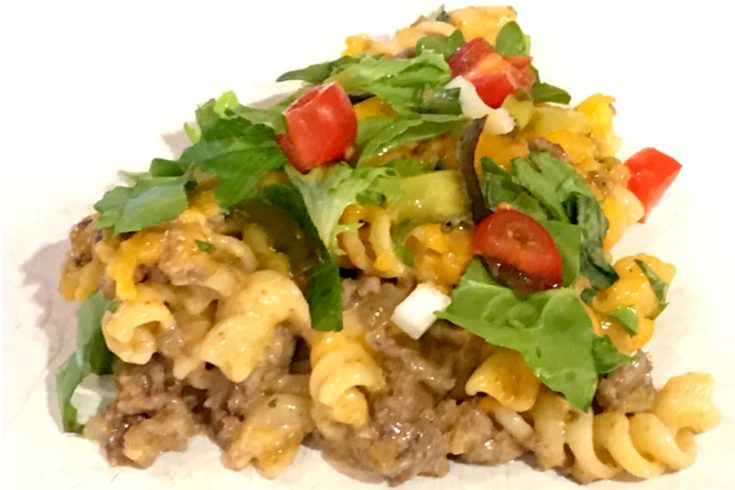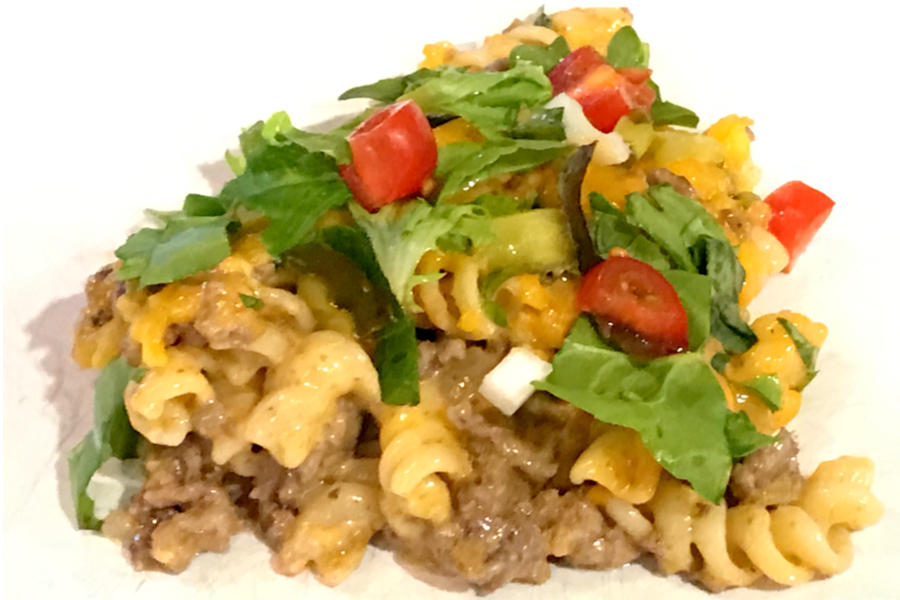 All the flavors of a classic Big Mac Cheeseburger in a family-friendly, easy to eat casserole.
Ingredients
1 lb. lean ground beef
1 small onion, diced
1/2 lb. rotini pasta
3/4 cup Thousand Island Dressing, divided
6 slices American Cheese
For Serving
Shredded Lettuce
Tomatoes, diced
Dill pickle slices, diced
Instructions
Preheat oven to 350°F
In a large skillet, add the ground beef and onions. Cook until the meat is no longer pink. Drain and place in a greased 9 x 13 skillet.
Cook pasta according to package directions. Drain and transfer to the casserole dish.
Add 1/2 cup Thousand Island dressing to the hamburger and pasta mix and toss to coat.
Add the cheese slices on top of the mixture and bake in a preheated oven for 20 minutes, or until the cheese is melted and bubbly.
Remove from the oven and top with remaining dressing, lettuce, tomatoes and pickle slices.
Serve immediately.
Notes
Recipe provided by Make Your Meals
Nutrition Information:
Serving Size:
1 grams
Amount Per Serving:
Unsaturated Fat:

0g