Figuring out the best way to cook quinoa so that is light and fluffy, each and every time, can be tricky!
I have been eating quinoa for years and it took me just about that long to finally be able to cook it without it becoming too mushy or too crunchy.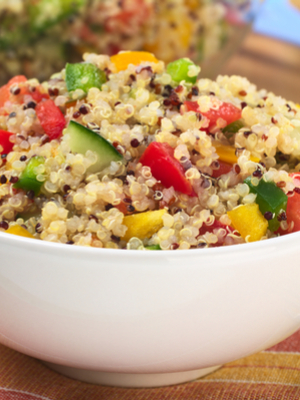 But now, I have learned the best way to cook quinoa using both on the stove top and my Instant Pot 6 quart Duo that leads to the perfectly cooked quinoa every single time!
Over the past several years, I have begun substituting quinoa for many of my rice dishes. We also use it in our No Bake Quinoa Bites Recipe and Cinnamon Apple Breakfast Bowls for a quick breakfast meal or a nutritious snack.
No Bake Quinoa Bites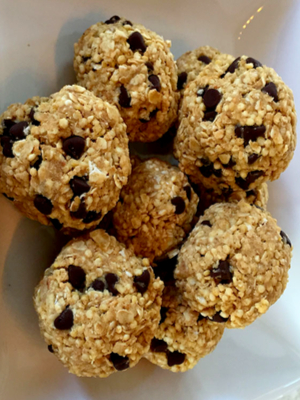 Quinoa is considered one of the healthiest foods around.
Not only is it high in protein but it is also one of the few plant foods that contain all 9 essential amino acids.
And as a bonus, it is naturally gluten-free!
Quinoa is actually a grain crop that is grown for its nutritious seeds. Pronounced 'KEEN-wah' this popular staple has been grown for thousands of years in South America.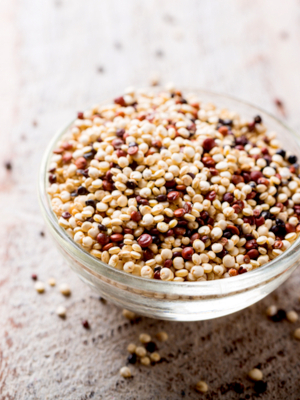 It has gained, and continues to gain in popularity as one of the best super foods readily available to eat all across the world.
Quinoa comes in three colors – white, red and black. There is no significant nutritional difference based on the color.
In most common grocery stores you will find two options to purchase quinoa – white or multi-colored.
The choice is really up to you and what serving presentation that you prefer.
No matter what the color of quinoa that you buy, there are a few secrets on the best way to cook quinoa.
The Best Way To Cook Quinoa
1. First of all, be sure to rinse your quinoa. The outer coating, if left on, will result in a bitter taste once cooked.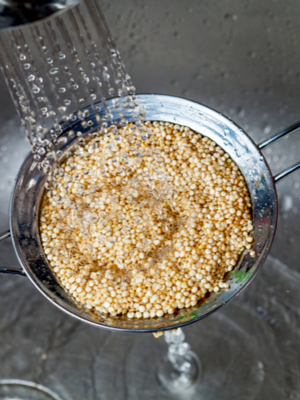 Be sure to use a fine mesh strainer to rinse your quinoa under cold water to prevent it from tasting bitter.
It only takes a minute or two rinse it under cold water. Just be sure to use a fine mesh strainer because quinoa is a small grain and can pass through larger strainers.
2. If you have time, toast your quinoa in a hot-pot or on the saute function of the Instant Pot. No oil is necessary, just heat your pot and when hot add the quinoa.
Just stir for 3-5 minutes until you can smell it toasting. The toasted quinoa intensifies the flavor and provides for a fantastic tasting side dish.
3. Depending on your cooking source, the water ratio listed on the instructions of the bag/box may not be the most accurate for light and fluffy quinoa.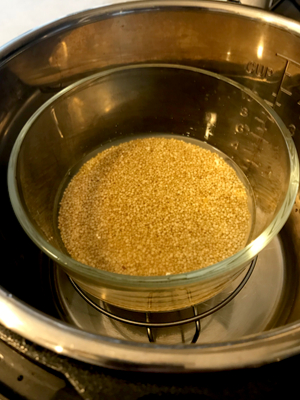 When I was learning how to cook quinoa, I followed the instructions on the package accurately. I ended up with mushy quinoa and I wasn't thrilled with the taste or texture.
But since then I have figured out the perfect water to quinoa ratios based stove top and Instant Pot cooking techniques.
Stove Top or Instant Pot
The stove top technique will use a larger quantity of water as compared to Instant Pot Quinoa. This is because cooking in a pressure cooker doesn't allow water to escape when compared to cooking it on the stove.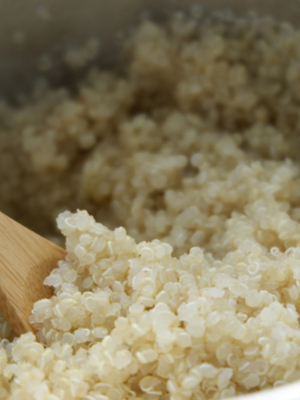 But if you cook quinoa following the recipe below it will always result in light, fluffy, and perfectly cooked quinoa that you can eat fresh or use in other recipes.
Check out the printable recipe below and all of our recipes and let me know what you think!
To receive our 3 Recipe Articles in your inbox each week, sign up for our free email list. You can also follow us
on Facebook, Twitter, Pinterest, and Instagram. This article may contain affiliate links.
The Best Way To Cook Quinoa – The Secrets To Making This Super Food