With all of the health benefits of eating garlic and all of the great recipes that use it, I have turned to this Air Fryer Roasted Garlic recipe to make life easier on myself.
Although I love raw garlic , it has a very distinct and strong flavor. However, roasted garlic has an extremely creamy texture and a mild, yet rich flavor. And if you are supposed to eat more garlic to improve your heart health, this is a great way to get all of the benefits of garlic without killing others around you!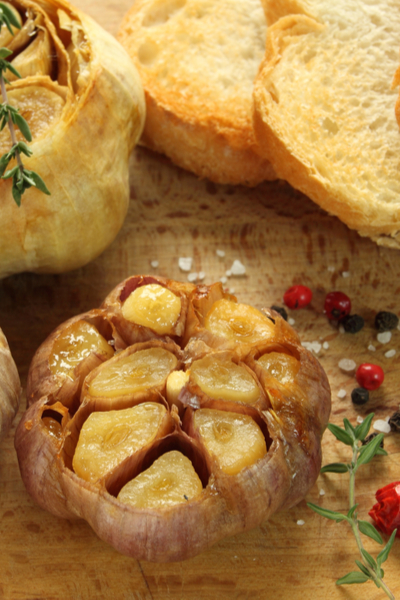 I first was introduced to roasted garlic when I found a delicious recipe for Oven Roasted Garlic Artisan Bread. I had never made i before, so I turned to the internet to figure out the best method to make it.
Because this was many years ago, the only option available was to use the oven. So I followed the instructions and in about one hour, I had a gorgeous bulb that was nice and roasted.
How To Use Roasted Garlic
Since then, I have not only used the roasted garlic in the bread recipe. I make it frequently to use as a spread on toasted bread, in my Homemade Salsa Verde Recipe, as the flavoring in hummus, and to make garlic aioli to dip vegetables and to spread on sandwiches and wraps.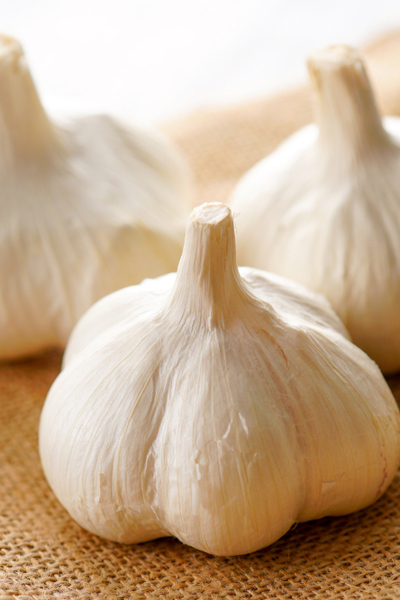 However, in the middle of summer, the last thing that I want to do is to turn on my oven for an hour. So recently, I have been roasting my garlic in our Power 360 Air Fryer!
Not only do I not have to heat up the kitchen, but it is done in less time than it takes in the oven. And now with garlic being all the rage for health benefits, I make at least 3-4 bulbs at a time.
Air Fryer Roasted Garlic
The first step in making roasted garlic in the air fryer is to pick out a fresh and firm garlic bulb. You don't want to start off with garlic that is becoming soft. You want a nice and firm bulb that have cloves that are nice and tight against the center stem.
Next, peel back the loose layers of the papery exterior. However, you don't want to peel off the entire outer surface. Just peel off enough so it isn't falling off when touched.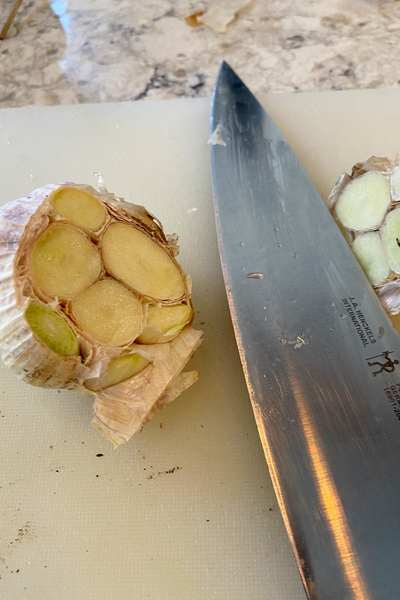 Now, using a sharp knife carefully cut off 1/4″ of the top surface of the garlic bulb. You want the top of the garlic to be exposed.
Then place the garlic bulb in the center of a piece of aluminum foil that is big enough to cover the head for roasting in the air fryer. But before you wrap it tight, drizzle olive oil on top of the exposed garlic.
Be sure to use regular olive oil and not extra virgin olive oil. Along with avocado or grapeseed oil, olive oil can tolerate cooking at high temperatures without smoking.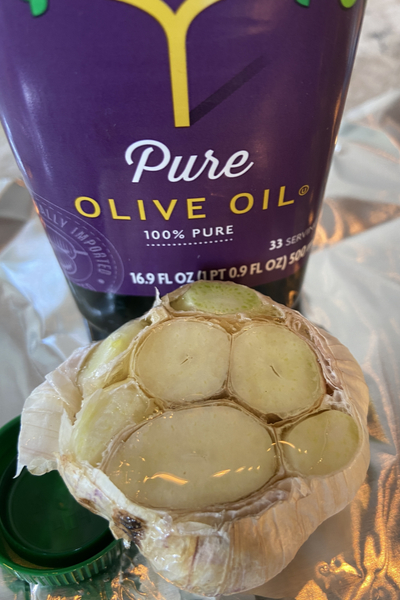 Once you have drizzled the oil on top, tightly wrap the foil around the garlic and seal at the top. Then place your garlic in the air fryer basket.
*If your Air Fryer requires you to preheat, do so at 400°F for the required time.
Set the cook time to 20 minutes for medium size garlic bulbs. If you have small heads of garlic, I would suggest checking for doneness at the 15 minute mark.
On the contrary, our garlic heads were large and took 30 minutes to roast in the Air Fryer.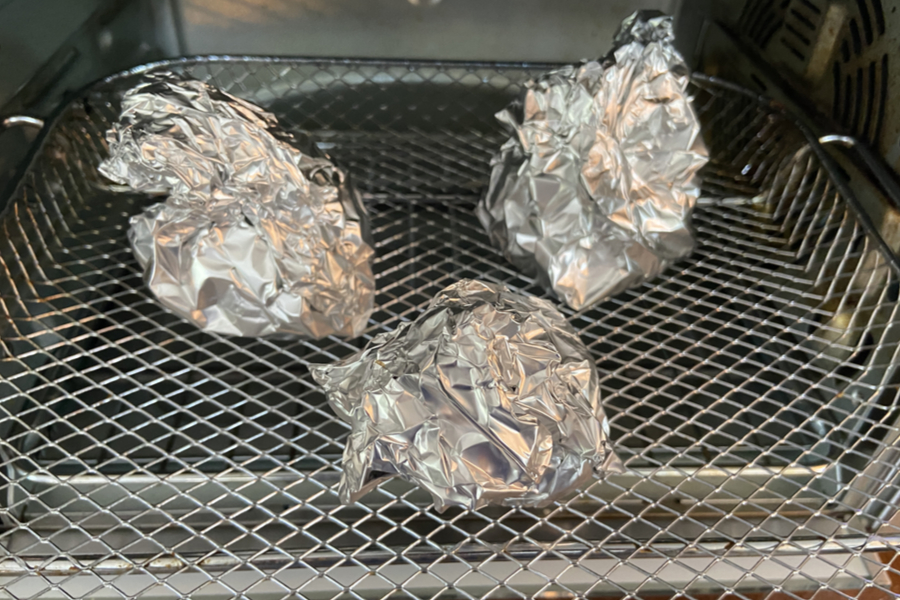 The garlic is done when the tops of the cloves begin to turn a light golden color. Remove the roasted garlic from the Air Fryer and allow to cool just enough to handle.
Unwrap the foil and remove the individual cloves with a butter knife or the handle of a dinner spoon. Use as directed in recipes that call for unroasted garlic, as spread on toast, or just eat plain to get that extra heart healthy boost of nutrients!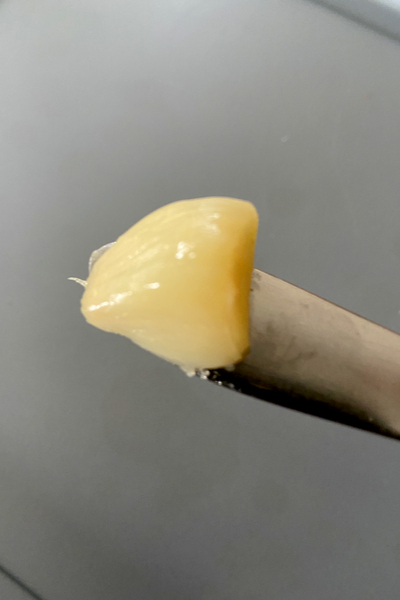 Enjoy!
To receive our 3 Recipe Articles in your inbox each week, sign up for our free email list located on the side and bottom of each recipe. You can also follow us on Facebook, and Pinterest. This article may contain affiliate links where a small commission is paid if you purchase a product at no additional cost to you.
Air Fryer Roasted Garlic – Boosts Flavor & Keeps You Healthy