You can't get a much easier-to-make appetizer than this Little Red Smokies Mini Pigs In A Blanket recipe.
It only requires two simple ingredients: Little Red Smokies and refrigerated crescent roll dough.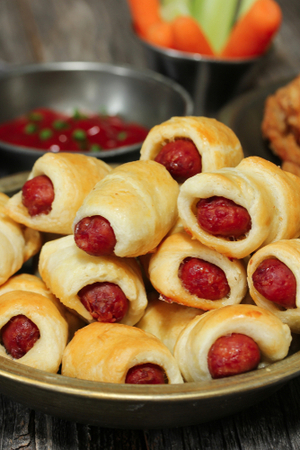 In under 20 minutes, your appetizer is ready to serve!
Traditional Pigs In A Blanket
There is a lot of history behind the development of the traditional pigs in a blanket recipe.
In the U.K. little sausages that are wrapped in bacon are referred to as pigs in a blanket.
However in the United States, pastries are the preferred 'blanket'.
Whether it be croissants, biscuits or crescent roll dough, hot dogs or sausages are wrapped in the dough and baked in the oven.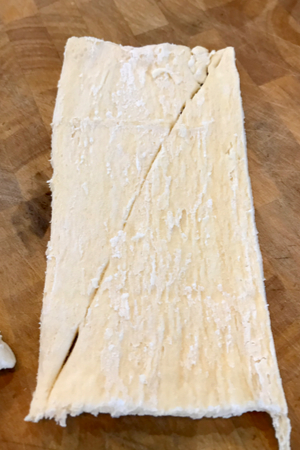 The full size versions are typically made with hot dogs and are a favorite among kids.
However, if you are looking for a quick and easy appetizers for adults, the Little Red Smokies pig in a blanket are the answer.
Little Red Smokies
Little Red Smokies are actually a name brand for small smoked sausages. We also love to use them for our Candied Bacon Wrapped Smokies appetizer recipe.
You will see them referred to as Lil Smokies, Li'l Smoked Sausages, and Lit'l Red Smokies.
No matter the name, they are mini smoked sausages that typically come in a vacuum sealed pouch.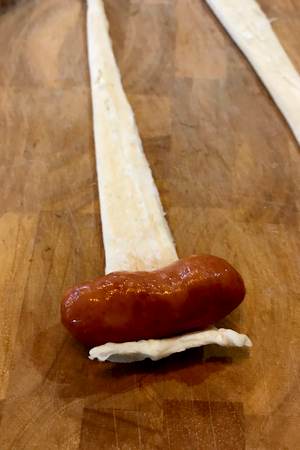 Although you can now purchase mini hot dogs, the small sausages are preferred for this recipe.
The sausages provide much more flavor than hot dogs and are the preferred center of pigs in a blanket for adults.
However, if you are making them for a kids party or snack, then either would be fine.
How To Make Little Red Smokies Mini Pigs In A Blanket
You can find the Little Red Smokies in the grocery section near the bacon. They are typically can be found on the bottom shelf in the refrigerated aisle.
And as for the crescent rolls, any brand, or off-brand, is okay to use.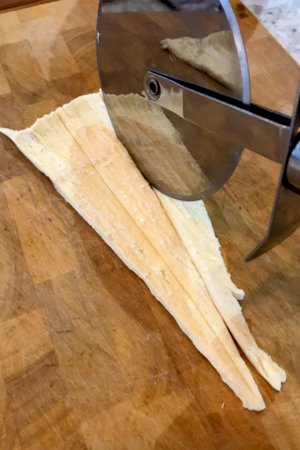 The key to the crescent roll dough is to keep it cold until you are ready to work with the dough.
Once it warms up to room temperature, it becomes sticky and difficult to work with.
So if you are making a double batch, keep the second roll of the crescent dough in the refrigerator until ready to use.
Some recipes will instruct you to to pinch the seams of two triangles together and make cuts both lengthwise and crosswise to make the strips of dough.
This results in the dough being wrapped around the sausage in a mummy like fashion.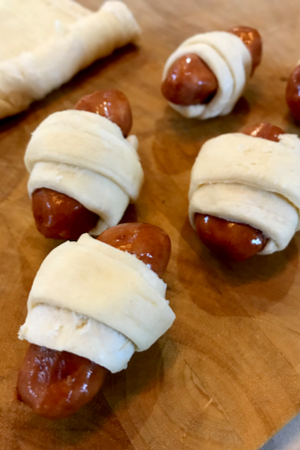 Although there is no difference in taste, I think it looks much better to have the dough wrapped around in the traditional crescent roll shape.
It is a much more appealing 'blanket' looking fluffy and inviting.
In order to get this look you will need to cut each crescent roll triangle into 3 mini triangles.
I find it much easier to start at the small pointed end and score the triangle into three equal parts.
My pizza cutter makes this process a breeze!
Rolling The Dough
Starting at the wide end of each mini triangle, place the mini sausage on top of the dough.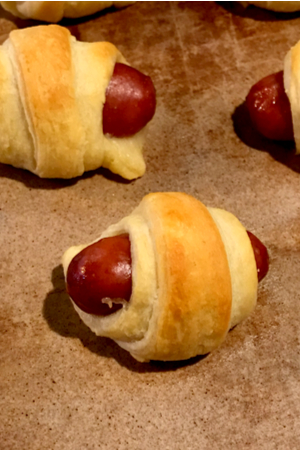 Roll the dough to the opposite end and place seam side down on an ungreased baking sheet.
Within 15 minutes, your little red smokies mini pigs in a blanket are ready to be served!
Check out our other APPETIZER RECIPES
Check out the printable recipe below and let me know what you think!
To receive our 3 Recipe Articles in your inbox each week, sign up for our free email list located on the side and bottom of each recipe. You can also follow us on Facebook and Pinterest. This article may contain affiliate links where a small commission is paid if you purchase a product at no additional cost to you.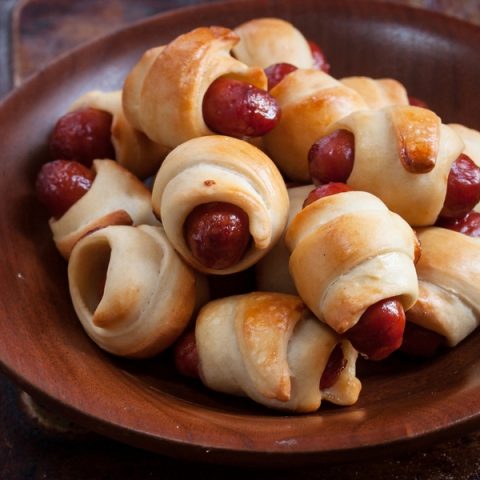 Little Smokies Pig In A Blanket Recipe
Little Red Smoked sausages wrapped and cooked in crescent roll dough to make the perfect hand held appetizer.
Ingredients
1 8 oz. can refrigerated crescent rolls
1 package cocktail-size smoked link sausages
Instructions
Heat oven to 375°F.
Unroll the can of the crescent roll dough and separate into 8 triangles.
Starting at the pointed end, cut each triangle lengthwise into 3 narrow triangles of equal size.
Place sausage on largest side of the triangle. Roll the sausage and dough to the opposite point and place point side down on an ungreased cookie sheet.
Bake 12 to 15 minutes or until golden brown.
Immediately remove each pig in a blanket from cookie sheet and serve warm.
Notes
Serve with dipping sauces such as mustard, ketchup, and ranch dressing.
Recipe provided by Make Your Meals
Nutrition Information:
Serving Size:

1 grams
Amount Per Serving:
Unsaturated Fat:

0g