As the temperature begins to cool off it puts me in the mood for my favorite soups – French Onion Soup and Instant Pot Potato Soup.
Potato soup has always been one of the most requested soups in our house. There is just something about a warm bowl of thick and chunky potato soup.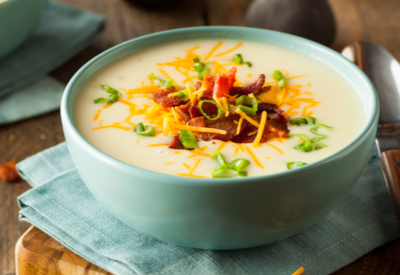 And it's even better when it is loaded with bacon and cheddar cheese!
But when I purchased my first Instant Pot, I knew that my hours of hovering over the stove top watching boiling pots would come to an end.
Soups made in the Instant Pot are down right AMAZING! They are made in a fraction of the time as compared to those made on the stove. See also: Instant Pot Potato and Leek Soup, Clam Chowder, Healthy Chicken Soup Recipe and Chicken Tortilla Soup Recipe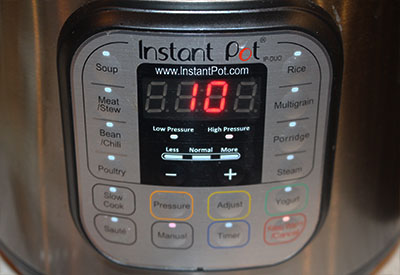 But the best advantage of all is that you can 'fix it, and forget it'. Just assemble all of the ingredients, throw them in the pot and let the magic happen.
Of course, just like with this Instant Pot Potato Soup recipe, there may be a little browning or sauteing to do. However, you would have to do the same if you were making it on the stove.
What makes this soup so delicious is the combination of flavors. The thick and hearty taste of chunky potatoes flavored with a little onion are mixed perfectly with little bits of crunchy celery.
And of course, everyone's favorite part of Instant Pot Potato Soup – cheese and bacon!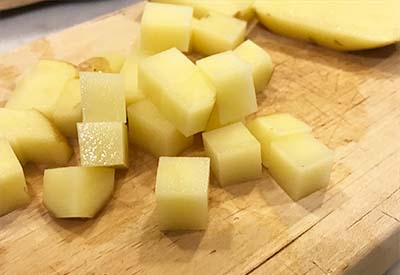 I like to use peppered bacon and sharp cheddar cheese to make the depth of flavors even more intense. And if you are looking for a smoother consistency soup, replace the Russet potatoes with Yukon Gold.
The Russet potatoes hold their shape better in the cooking process. However, Yukon Gold potatoes have a buttery taste that compliments the Instant Pot Potato Soup recipe perfectly.
They just don't hold their shape as well as Russet potatoes. But either way you decide to make it, it will soon become one of your favorite soup recipes.
Check out the printable recipe below and all of our recipes and let me know what you think!
To receive our 3 Recipe Articles in your inbox each week, sign up for our free email list. You can also follow us on Facebook, Twitter, Pinterest, and Instagram. This article may contain affiliate links.
Instant Pot Potato Soup – A Loaded Baked Potato Soup Recipe