There is nothing that screams Autumn more than taking a slice of a crisp apple and dipping it into this Creamy Caramel Apple Dip.
A sweet, creamy dip that is made with cream cheese and caramel sauce with bits of toffee bars mixed throughout.
And to make it even better, the dip is topped with extra caramel sauce and crushed toffee bars.
Sounds delicious, right?
Although it is extremely delicious, the best part about this recipe is that it is super easy to make and requires minimal ingredients.
How To Make Creamy Caramel Apple Dip
First, set out 2 bars of cream cheese. You want the blocks to be at room temperature before you even get started.
This will allow the cream cheese to smoothly mix with the other ingredients.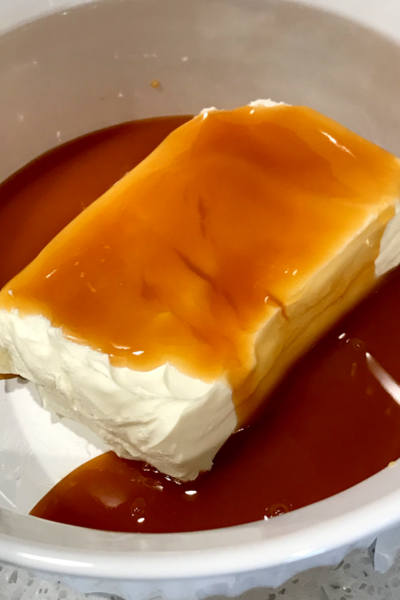 Next grab a 14 oz. jar of caramel topping. You know the kind that you can find near the ice cream aisle at the grocery store.
You are going to use the entire jar. Half of it will be mixed with the cream cheese. And the other half will be used for the topping.
Then you need either 3-4 Heath Candy bars or a bag of toffee chips. The bagged toffee chips can be found in the baking aisle beside the bags of chocolate chips.
I prefer to keep a bag in my pantry at all times. You never know when you will need to throw this creamy caramel apple dip recipe together at a moment's notice.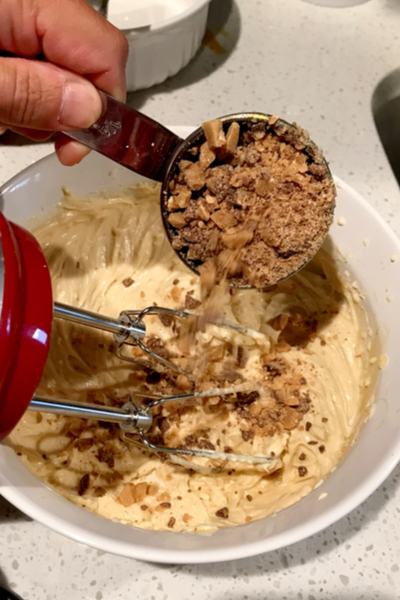 Plus, I can't trust myself (or my family) with extra candy bars laying around the house!
Once you have your ingredients it is time to make the dip!
Mix The Ingredients
First place the two bars of room temperature cream cheese in a large mixing bowl. Then add 1/2 of the jarred caramel sauce and mix until well blended.
Next add in 1/2 cup of the toffee pieces to the cream cheese and caramel mixture. Blend until incorporated.
Then grab a glass serving bowl. Okay, you can actually use any serving bowl.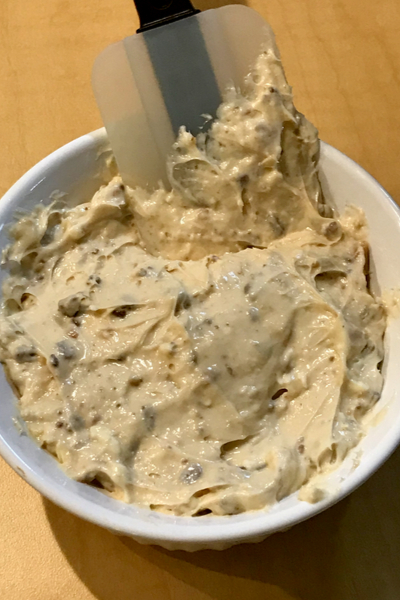 The glass bowl just makes this creamy caramel apple dip look amazing because you can see through the sides to see the actual dip. Otherwise you only see the toppings.
Once you have the dip in the bowl, pour the remaining sauce over top. Then sprinkle the caramel topping with an additional 1/2 cup of the toffee pieces.
Serving Suggestions
Most often, this caramel apple dip recipe is served with sliced apples.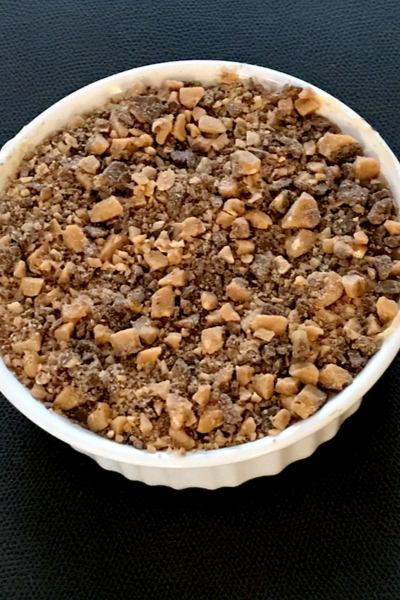 Right before serving, slice the apples to prevent them from browning.
However, you could also slice them ahead of time and put them in a bowl of lemon-lime soda. Although you may have some light browning or a few brown spots on your apples, the soda helps significantly!
But don't limit yourself to just serving this creamy caramel apple dip with only apples.
We also like to use graham crackers, graham cracker sticks, pretzels and even Lorna Doone cookies to serve with this dip!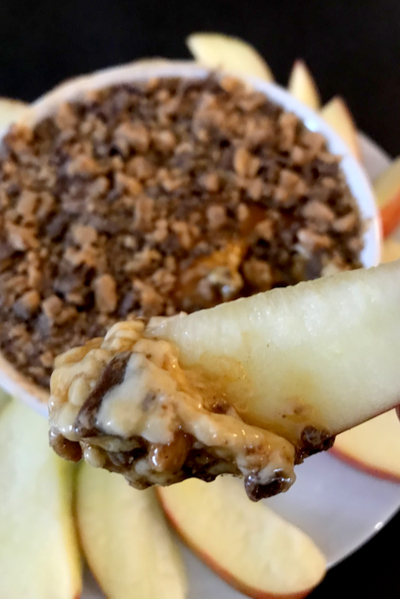 If you are looking for another fantastic caramel apple recipe try our Instant Pot Caramel Apple Cheesecake. It is to die for!

To receive our 3 Recipe Articles in your inbox each week, sign up for our free email list located on the side and bottom of each recipe. You can also follow us on Facebook and Pinterest. This article may contain affiliate links where a small commission is paid if you purchase a product at no additional cost to you.
Creamy Caramel Apple Dip Recipe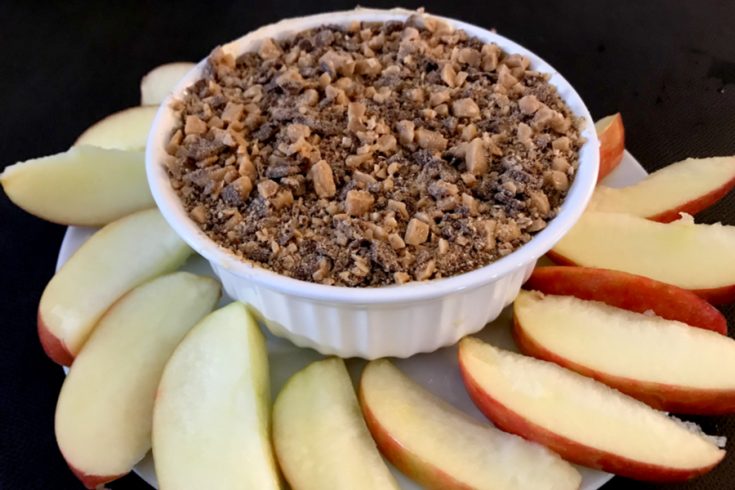 A sweet, creamy dip that is topped with caramel and crushed toffee bars that is perfect to serve with apple slices or graham crackers.
Ingredients
2 8 oz packages cream cheese, room temperature
1 14 oz jar caramel sauce
1 cup Heath Candy Toffee Chips or crushed Heath candy bars
Instructions
In a mixing bowl combine cream cheese and 1/2 of the caramel sauce in mixing bowl; beat until well-blended. Then mix in 1/2 cup of toffee chips to mixture.
Spoon cream cheese mixture into a glass serving dish.
Cover cream cheese with remaining caramel.
Sprinkle caramel with toffee chips.
Serve immediately with sliced apples or graham cracker sticks.
Notes
Recipe provided by Make Your Meals
Nutrition Information:
Serving Size:
1 grams
Amount Per Serving:
Unsaturated Fat:

0g