I have tried to make several different homemade veggie burgers and this Basil Chickpea Burger is the absolute best!
Most veggie burgers that I have tried either crumble when you bite into them or are super dry and have no flavor.
The garbanzo beans and tahini provide the 'meaty' texture in this burger which is very similar to a traditional burger.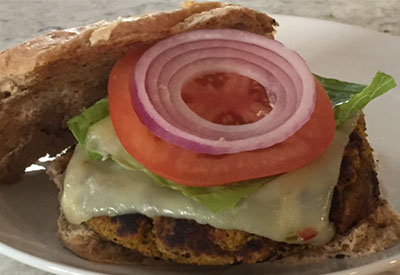 The basil and sun-dried tomatoes provides the burger with a depth of flavor that lacks in most veggie and meat burgers.
**HINT
Make sure to drain your chickpeas and mix your tahini well. Otherwise your burgers might end up too moist.
Once you have all the ingredients in the food processor, mix well to incorporate all of the flavors. The mixture should resemble a thick paste. Refrigerate for at least an hour before making your patties.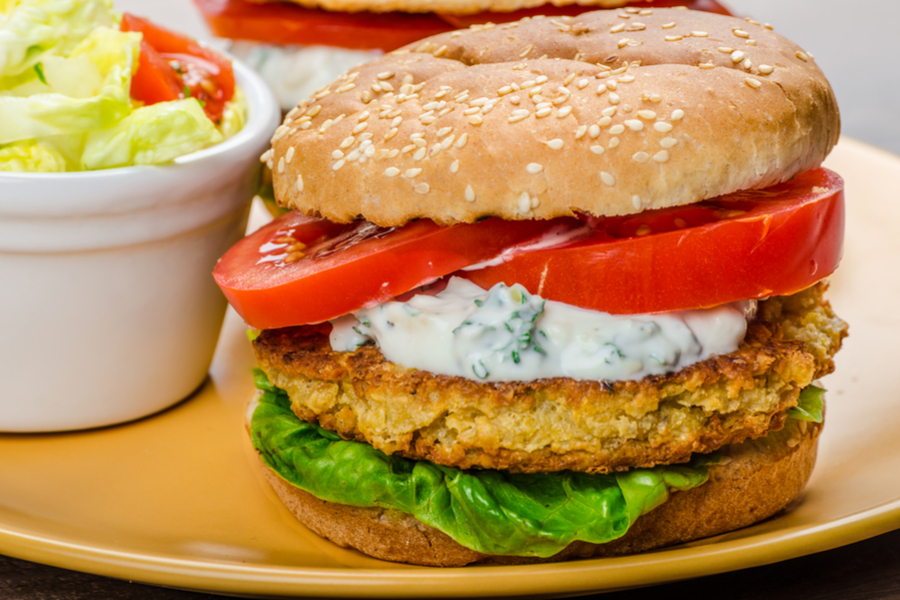 You can make these chickpea burgers ahead of time and flash freeze them by placing them on a baking sheet lined with wax paper. Once firm, store in a freezer safe container for up to one month.
Once you are ready to cook the burgers allow them to thaw and cook as instructed.
Check out our favorite Veggie Burger For Grilling recipe.
To receive our 3 Recipe Articles in your inbox each week, sign up for our free email list. You can also follow us on Facebook, Twitter, Pinterest, or Instagram. This article may contain affiliate links.
Basil Chickpea Burger-With The Same Texture As A Traditional Burger