I have been on the hunt for the best fish tacos in town. Unfortunately, I don't live in a coastal town with quaint and delicious taco stands on every corner.
So instead of craving those tacos that I had while vacationing in Florida, California and Texas, I decided to make my own.
And I was absolutely shocked at how easy it was. A simple seasoning blend is added to a mild, white fish filets.
Then once cooked the fish is added to heated corn tortillas and topped with traditional taco toppings and the most amazing homemade taco sauce that you have ever had!
It is a quick and easy lunch or dinner meal that will bring all those memories of being on the beach back to you.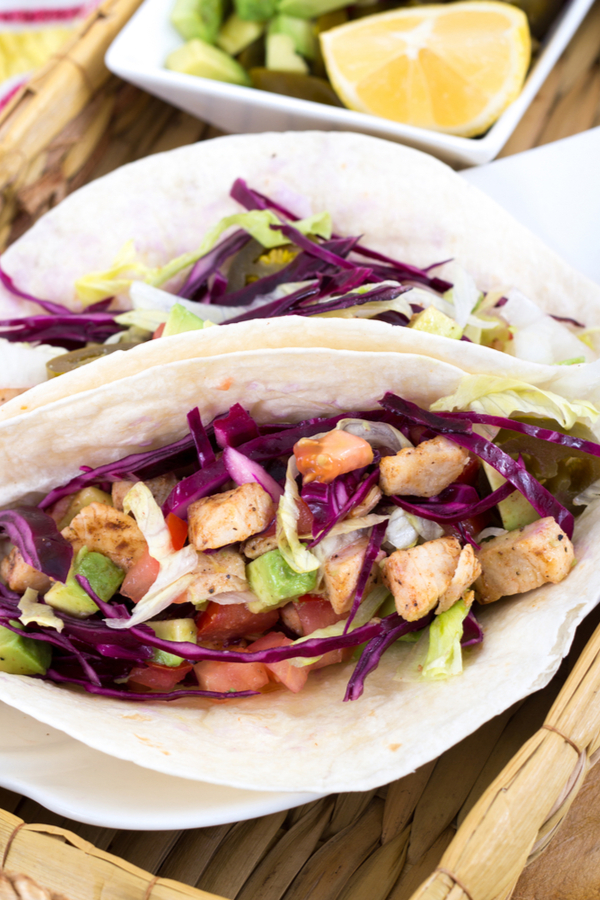 The Best Fish Tacos
Ingredients
Fish Tacos
Small White Corn Tortillas – Although you could use traditional yellow corn tortillas for this recipe, the small white corn tortillas tend to hold up better and do not fall apart as easily when folded.
Mahi Mahi or Cod Filets – It is best to use a mild flavored, white fish to make standard fish tacos. However, if you are wanting more flavor, try our Honey Garlic Lime Shrimp to make tacos!
Ground Cumin – This standard Mexican spice is what gives the fish the flavor. I use ground cumin in a ton of recipes, so be sure to keep it on hand.
Cayenne Pepper – Don't let the heat scare you away. Just a little cayenne pepper will provide a hint of flavor without burning your mouth. However, keep in mind, not all purchased cayenne pepper powder packs the same levels of heat. Be sure to test your brand so you know what you can handle.
Salt – Kosher or Sea Salt is the preferred choice.
Black pepper – Stick to fine or medium ground black pepper. This is not the time to use fresh coarse black pepper as it will give the fish too much texture.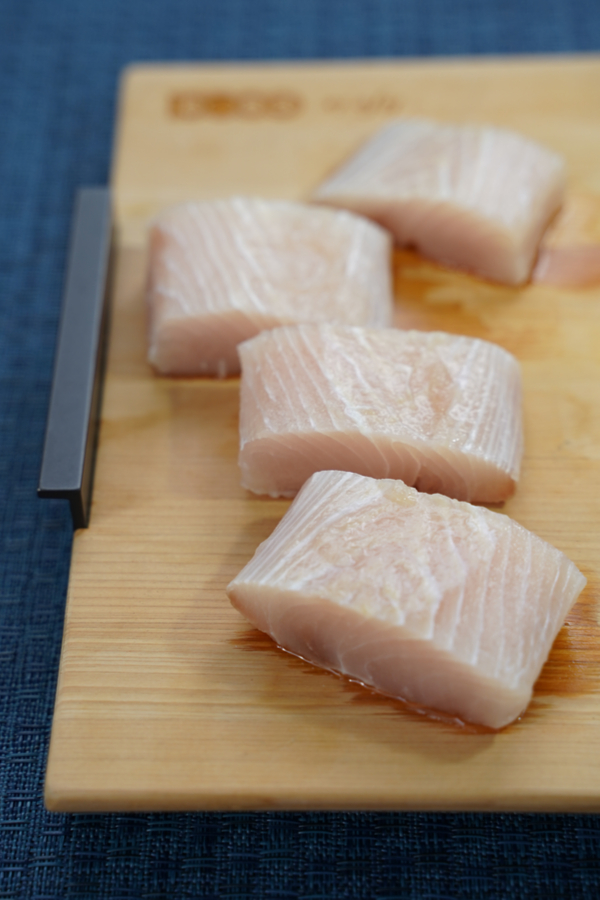 Olive oil – Because we will be baking the fish at a high temperature it is best to use standard olive oil rather than extra virgin olive oil.
Butter – Unsalted butter is always the preferred choice. You can always add salt to the recipe, but if you use salted butter, it may make the fish tacos too salty for your liking.
Taco Sauce
Sour cream
Mayonnaise
Lime juice
Garlic powder
Sriracha sauce
Optional Taco Toppings:
Shredded purple cabbage
Avocado
Diced red onion
Cilantro
Grated Cotija or Parmesan cheese
Lime Wedges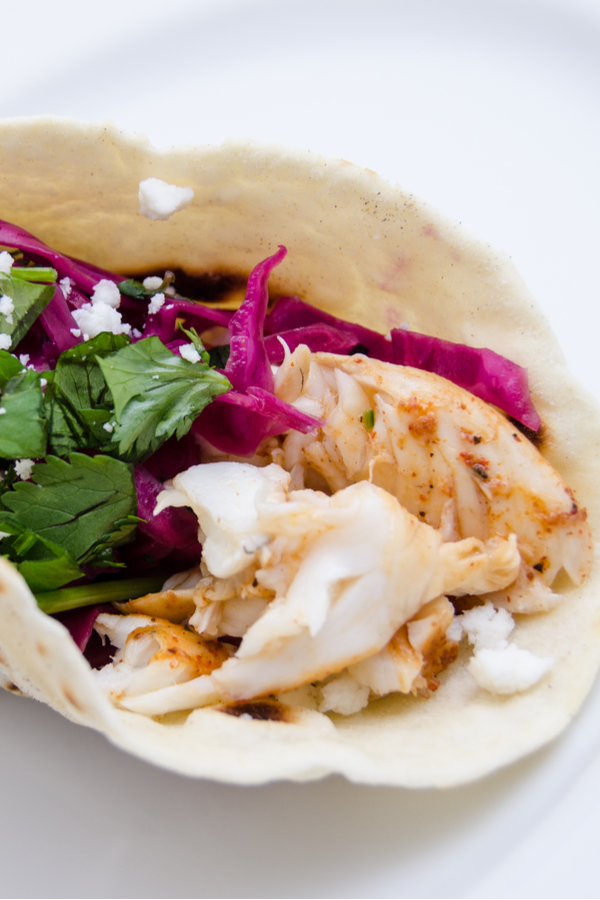 Cooking Instructions
The first step in making the best fish tacos that you have ever had is to prepare and bake the fish.
Start by lining a large baking sheet with parchment paper or a silicone mat and preheat the oven to 375°F. Then pat the fish dry on both sides and set aside.
In a small dish mix the cumin, cayenne pepper, salt and black pepper and whisk to combine. Once the spices have been mixed sprinkle it over both sides of the fish.
Then place the fish, skin side down on the prepared baking sheet and lightly drizzle the top of the fish with olive oil.
Slice the butter into small slivers and top each piece of fish with the butter. Then place the baking sheet in the oven and bake for 20-25 min or until the fish is cooked through the center.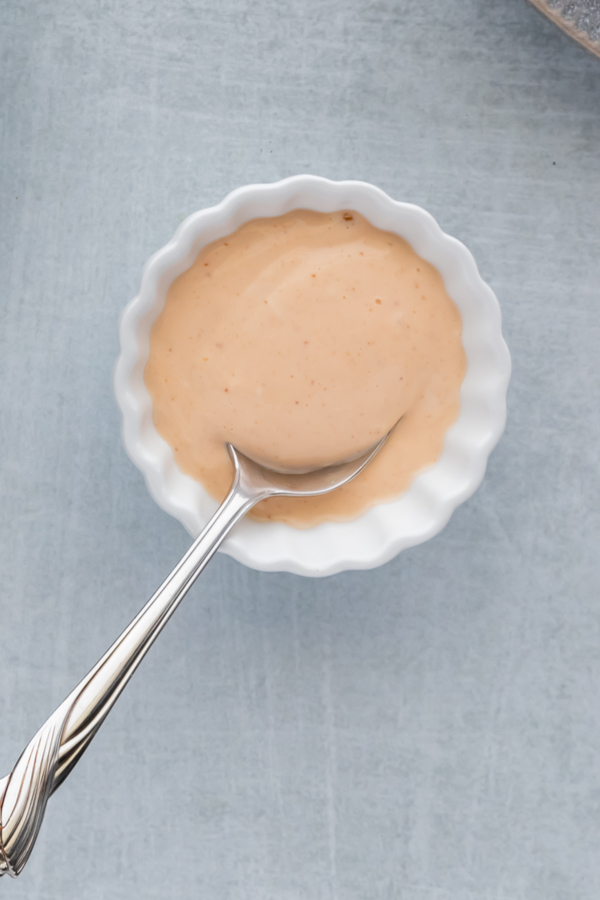 While the fish is cooking prepare the fish taco sauce. Do this by adding all of the taco sauce ingredients in a medium bowl and mix until well incorporated.
Then refrigerate the taco sauce until ready to serve. *The taco sauce can be made well in advance and kept refrigerated for up to 2 weeks.
Optional Toppings
No taco would be complete without toppings. The best Fish Tacos are served with finely shredded purple cabbage.
Although you could slice the cabbage with a sharp knife, I find it easiest to use my Hamilton Beach Food Processor to shred the cabbage. It only takes a few seconds, and I can store the remaining shredded cabbage in my refrigerator to use in other recipes.
I also like to top my tacos with sliced avocados, diced red onions and cilantro.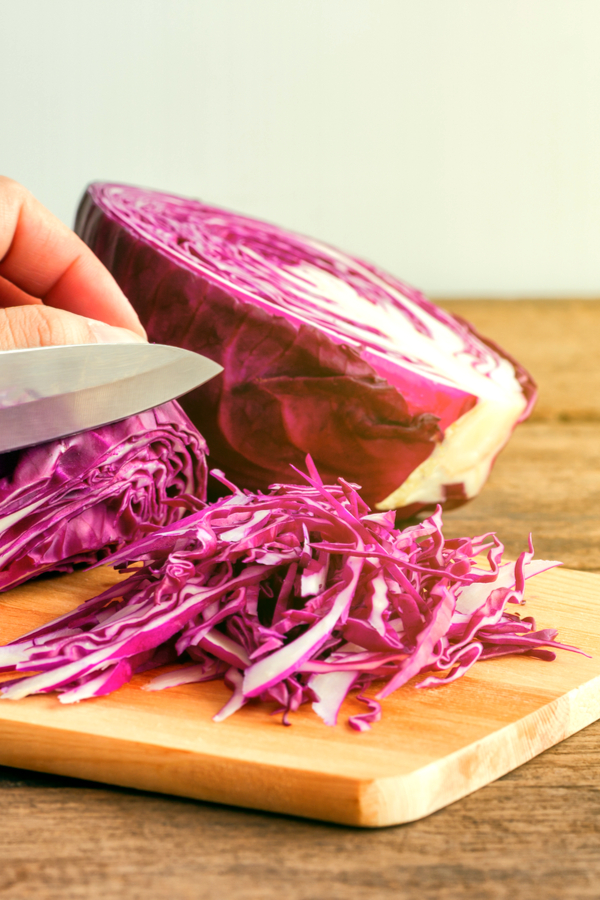 When you purchase a bunch of cilantro from the grocery store place the stems in glass of water and place the plastic produce bag over top of the cilantro leaves. Then place it in the refrigerator for a longer shelf life.
Cotija Cheese
And finally, be sure to purchase grated Cotija cheese to sprinkle over the top of your tacos. This famous Mexican cheese can be found in the refrigerator section of the grocery store.
It is packaged in the same manner as grated Parmesan cheese. In fact, if you can't find Cotija cheese, Parmesan cheese can be used instead.
When the fish is done baking, remove the baking sheet from the oven and set aside to allow the fish to cool slightly. Then cut the fish into bite size pieces.
Before serving the fish tacos heat a skillet to medium-high heat. Then add a corn tortilla and heat just until the tortilla becomes pliable.
Then remove the tortilla to a plate and cover. Repeat until the remaining tortillas are heated through.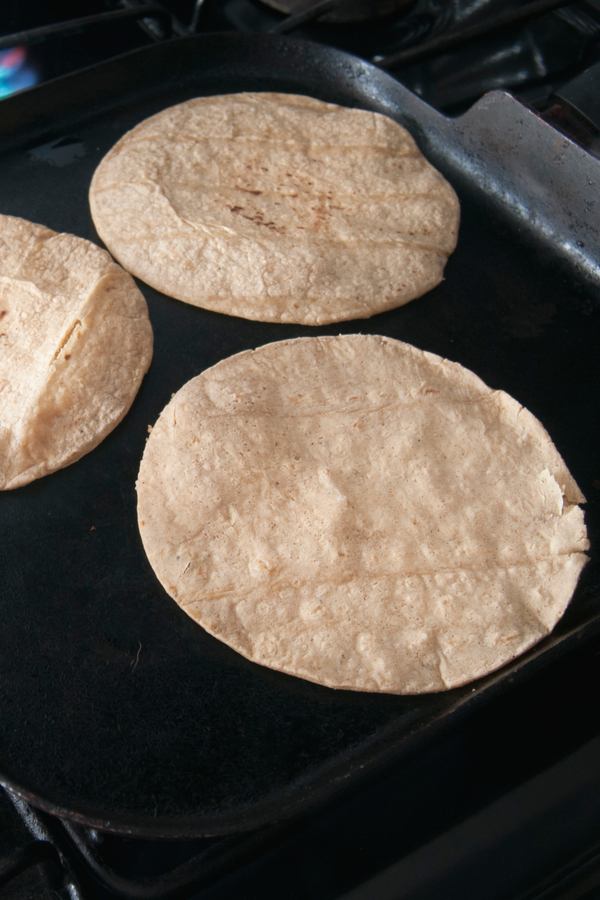 When you are ready to serve, divide the pieces of fish to the center of each tortilla. Then add desired toppings and drizzle the homemade taco sauce on top.
Finally, squeeze the juice of a lime wedge over the fish taco filling. Now it is time to enjoy the best fish tacos that you have ever had!
Enjoy! Mary


To receive our 3 Recipe Articles in your inbox each week, sign up for our free email list located in the middle of each recipe or email me at contact@makeyourmeals.com. You can also follow us on Facebook and Pinterest. This article may contain affiliate links where a small commission is paid if you purchase a product at no additional cost to you.
Yield: 12 tacos
The Best Fish Tacos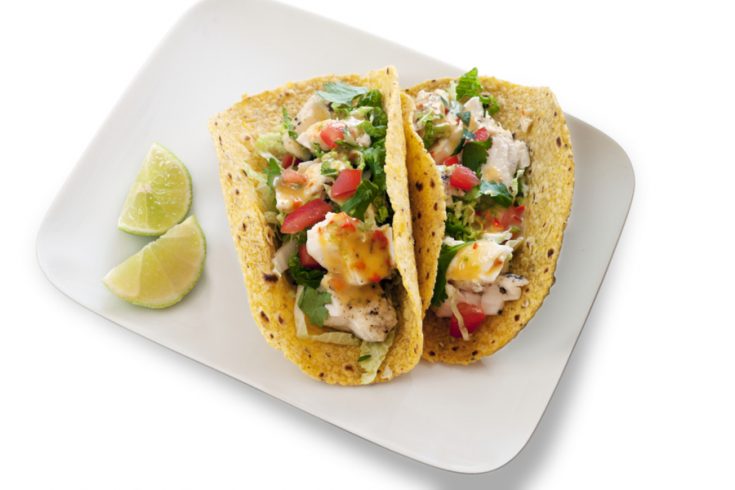 The absolute best fish tacos layered with traditional toppings and an amazing, homemade taco sauce that will have everyone screaming for more!
Ingredients
12 small white corn tortillas
3/4 lb Mahi Mahi or Cod filets
1/4 tsp ground cumin
1/4 tsp cayenne pepper
1/2 tsp salt
1/4 tsp black pepper
1 Tbsp olive oil
1 Tbsp butter, unsalted
Toppings:
1/4 small purple cabbage, shredded
1 medium avocado, sliced
1/4 cup diced red onion
1/2 cup Cilantro, diced
1/2 cup Cotija cheese, grated
1 lime cut into wedges for serving
Fish Taco Sauce:
1/4 cup sour cream
2 1/2 tablespoons Mayo
1 Tbsp lime juice
1/2 tsp garlic powder
1/2 tsp Sriracha sauce, more or less to taste
Instructions
Line a large baking sheet with parchment paper or a silicone liner. In a small dish add the cumin, cayenne pepper, salt and black pepper and mix to combine. Sprinkle over both sides of the fish.
Lightly drizzle the fish with olive oil and top each piece with a sliver of butter. Bake at 375°F (190°C) for 20-25 min or until fish is cooked through. Remove from oven and set aside.
While the fish is cooking prepare the toppings and in a medium bowl add the ingredients for the taco sauce and mix until blended.
To serve: heat the corn tortilla shells on a hot skillet over medium-high heat just until pliable. Then add pieces of fish to the center of each tortilla. Top with desired toppings and drizzle taco sauce on top. Squeeze a lime wedge on top.
Notes
Recipe provided by Make Your Meals
Nutrition Information:
Yield:
12
Serving Size:
1
Amount Per Serving:
Calories:

198
Total Fat:

10g
Saturated Fat:

3g
Trans Fat:

0g
Unsaturated Fat:

6g
Cholesterol:

46mg
Sodium:

249mg
Carbohydrates:

14g
Fiber:

3g
Sugar:

1g
Protein:

13g
Nutritional Information is to be used as a general guideline only . Nutritional calculations will vary from the types and brands of the products used.