One of the best things about baking cookies around the holidays is not only the taste, but the smell of Snickerdoodles.
If you aren't familiar with Snickerdoodles, you are missing out! Think of a sugar cookie that is rolled in a sugar cinnamon mixture and then baked to perfection.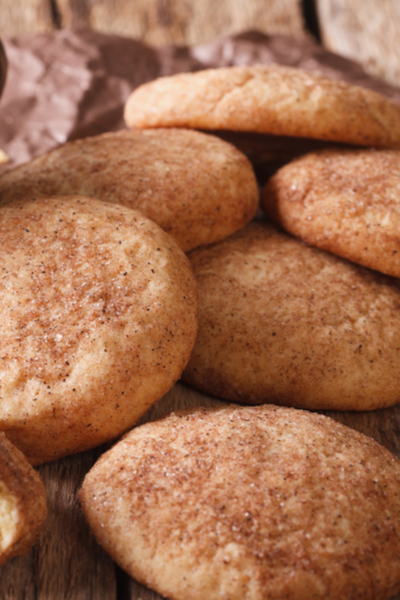 However, it gets even better! The cookies are made with cream of tartar as one of the ingredients.
This acid, when combined with baking soda, makes the cookies extremely light and soft when baked.
Which makes them a favorite for many people. Not to mention that the cinnamon sugar coating makes them have a distinct look and flavor.
However, in order to make the best Snickerdoodles, there are a few hints and tips to follow.
How To Make The BEST Snickerdoodles
First of all, like with most cookie recipes, you must start with butter that is at room temperature.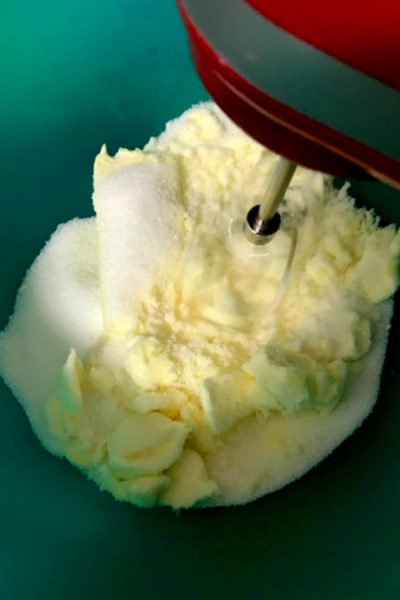 This is important because when you add the sugar, you want the mixture to cream, not clump.
And be sure that you let your butter and sugar mix long enough that it actually forms a creamy base.
When you first start mixing the ingredients together for your Snickerdoodles, it will form little clumps. Don't worry, keep the mixer running and within minutes, it will smooth out.
Next, be sure to add your eggs, one at a time. Each egg needs to get incorporated into the batter individually.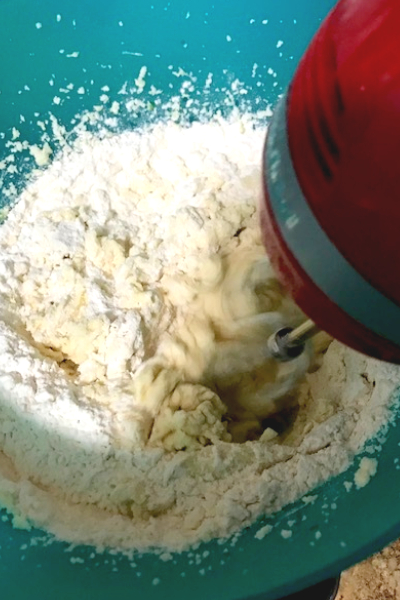 However, don't mix it too much! Just mix until you can no longer see the egg whites or yolks.
Next, slowly add your dry ingredients to your wet ingredients. And by slowly, I mean slowly.
If you add the dry ingredients too quickly, your room will be filled with white dust!
Roll the Dough
Once the cookie dough is ready, it is time to form the Snickerdoodles. First roll out the dough in one inch balls.
I find it easier to use a medium size cookie scoop and then roll the dough in the palm of my hands.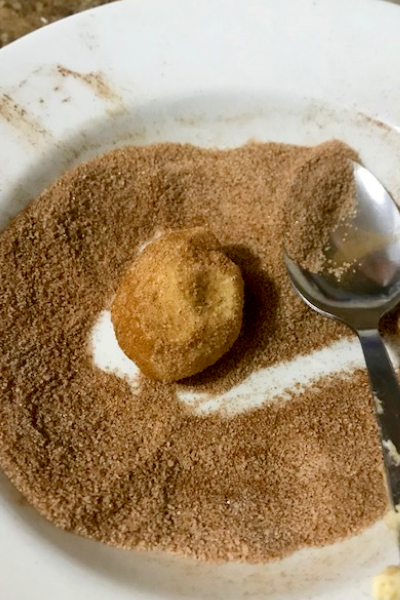 Then take the dough ball and roll it in the cinnamon and sugar mixture.
Repeat the process until each dough ball has been rolled and coated.
Next comes the easy part. Place each Snickerdoodles dough ball on an ungreased or parchment lined baking sheet.
Be sure to leave about a 2 inch circumference between each ball to allow for expansion during the cooking process.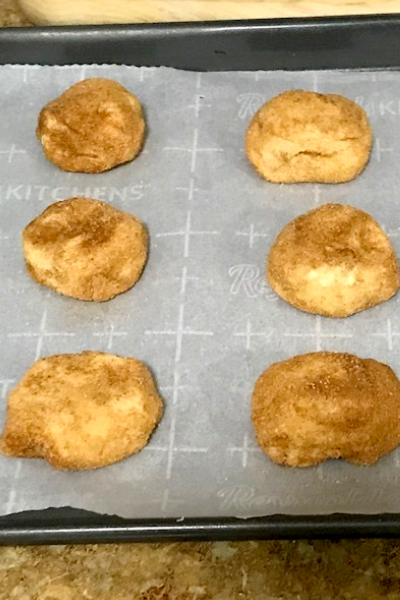 Finally, once the cookies have been baked, remove them from the oven and allow them to sit for 2 minutes on the baking sheet.
Then using a small spatula, place them on a cooling rack.
Once they have cooled completely, store them in an air-tight container.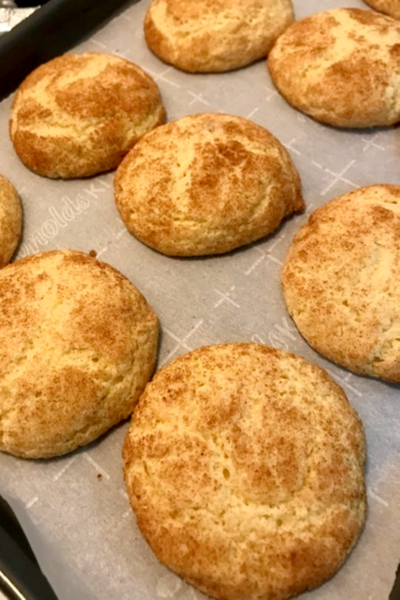 HINT — If you plan to have them for over 3 days, place a piece of bread in the air tight container with the cookies.
This is a trick that I learned from my Grandmother. The bread will become stale and crusty, but it will allow the cookies to remain soft.
And if you like this easy to make recipe, check out our famous Chocolate Peanut Butter No Bake Cookies Recipe and our Classic Thumbprint Jam Cookies.

To receive our 3 Recipe Articles in your inbox each week, sign up for our free email list located in the middle of each recipe or email me at contact@makeyourmeals.com. You can also follow us on Facebook and Pinterest. This article may contain affiliate links where a small commission is paid if you purchase a product at no additional cost to you.
Snickerdoodle Cookies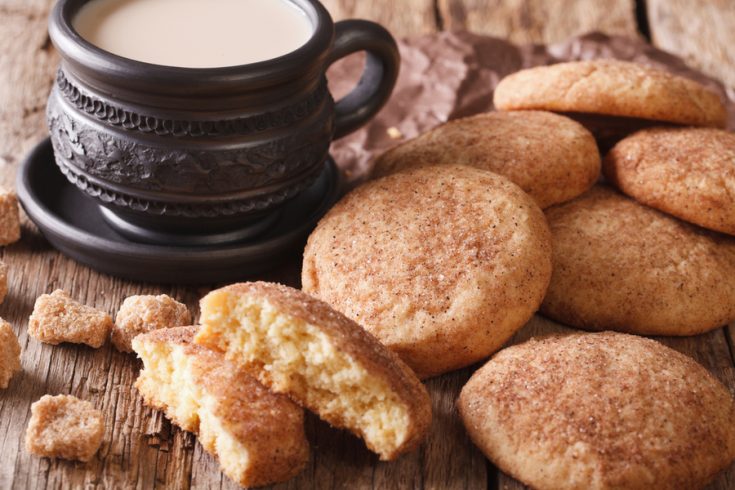 A classic cookie recipe that is a favorite for bake sales, Christmas cookie trays and more!
Ingredients
1 cup butter, room temperature
1 1/2 cups sugar
2 eggs
1 tsp vanilla
2 3/4 cups flour
2 tsp cream of tartar
1 tsp baking soda
1/2 tsp salt
Sugar Cinnamon Topping
3 tbsp sugar
1 tbsp cinnamon
Instructions
Preheat oven to 350 degrees F.
In a medium bowl, whisk together flour, cream of tartar, baking soda, and salt together. Set aside.
In a small bowl mix together the sugar and cinnamon for the topping and set aside.
Using a stand or hand mixer, cream together sugar and butter.
Add the eggs, one at a time and mix until incorporated. Add vanilla and blend well.
Slowly add the dry ingredients to the wet ingredients and mix well.
Shape dough into 1 inch balls and roll in the cinnamon-sugar mixture.
Place 2 inches apart on ungreased or parchment lined cookie sheet.
Bake for 8-10 minutes or until done in the center.
Remove from the oven and let sit for 2 minutes. Place on a cooling rack until cooled.
Notes
Store in an air-tight container. Recipe provided by Make Your Meals
Nutrition Information:
Serving Size:
1 grams
Amount Per Serving:
Unsaturated Fat:

0g