When there is little time to prepare dinner, one of our favorite, go-to, healthy meals is this Salsa Chicken Recipe.
We love to make Easy Taco Soup for those busy weeknights when dinner needs to be on the table in under 30 minutes.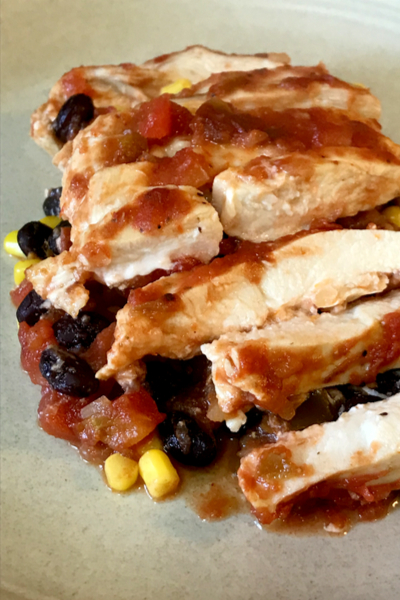 However, there are times when we need a recipe that takes only minutes to prepare. And this Salsa Chicken recipe is just the answer!
Dump and Go Salsa Chicken
No, this isn't one of the those meals that will be on the table in 15 minutes or less.
However, it is a meal that takes less than 5 minutes to prepare. In fact, it most likely will take your oven longer to pre-heat than it will for you to assemble the ingredients.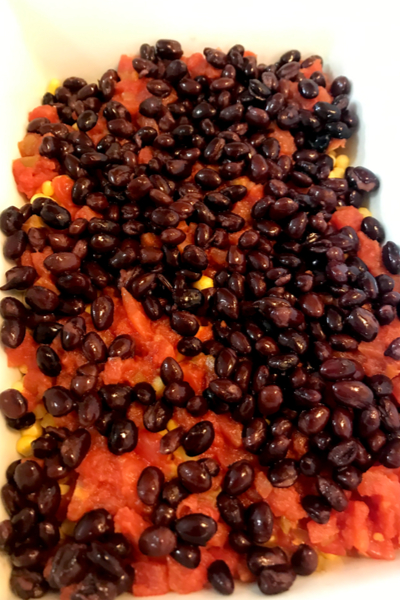 This Salsa Chicken recipe is commonly categorized as a 'Dump & Go' recipe.
You literally dump all the ingredients in a 9 x 13 casserole dish and put it in the oven.
The most work that is required is that you drain and rinse your beans and drain your canned diced tomatoes.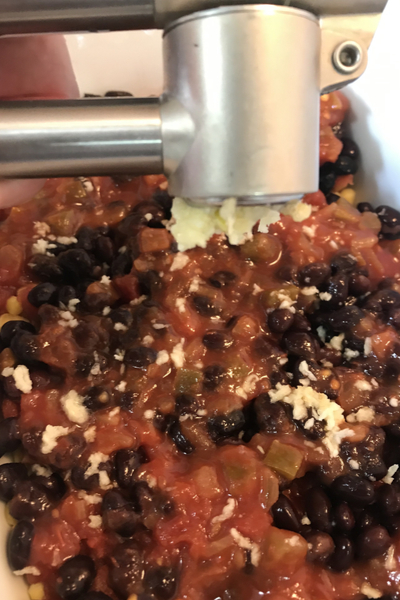 And if you use jarred minced garlic, you won't even have to wash out your garlic press!
Then cover the pan with foil and bake it until the chicken is cooked through.
Size Does Matter
And speaking of chicken, you will want to use thin chicken breasts for this Salsa Chicken recipe.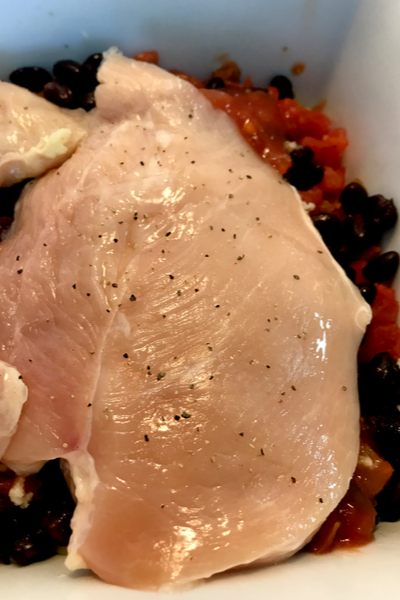 It will cook much quicker than if you use thick chicken breasts.
But don't worry. You can easily slice thick chicken breasts in half through the center to make one large chicken breast into two!
Plus, it is a great way to make those chicken breasts stretch a little further.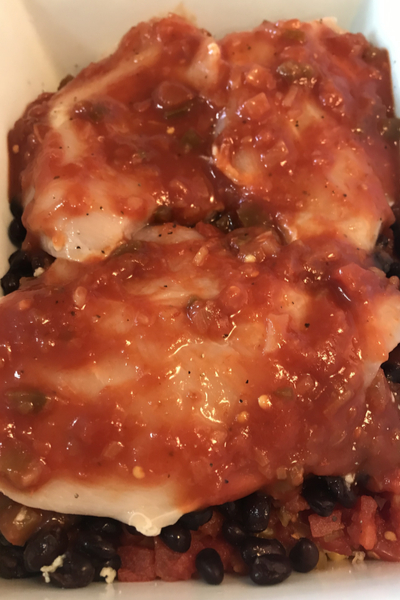 Once the Salsa Chicken is done baking, remove it from the oven. Then, just to be safe, use a digital thermometer to check the internal temperature of the chicken.
If it is under 165 degrees F, place it back in the oven until the desired temperature has been reached.
And that is all there is to making Salsa Chicken!
Check out the printable recipe below and let me know what you think!
To receive our 3 Recipe Articles in your inbox each week, sign up for our free email list located on the side and bottom of each recipe. You can also follow us on Facebook, and Pinterest. This article may contain affiliate links where a small commission is paid if you purchase a product at no additional cost to you.
Salsa Chicken – A Great Dump & Go Recipe