Let's admit it, we are all tired of cooking at home and we all could use a quick and easy recipe for dinner, like this Instant Pot Chicken Stuffing Casserole.
A recipe that requires just 5 ingredients. And even better, ingredients that are commonly found in your own kitchen.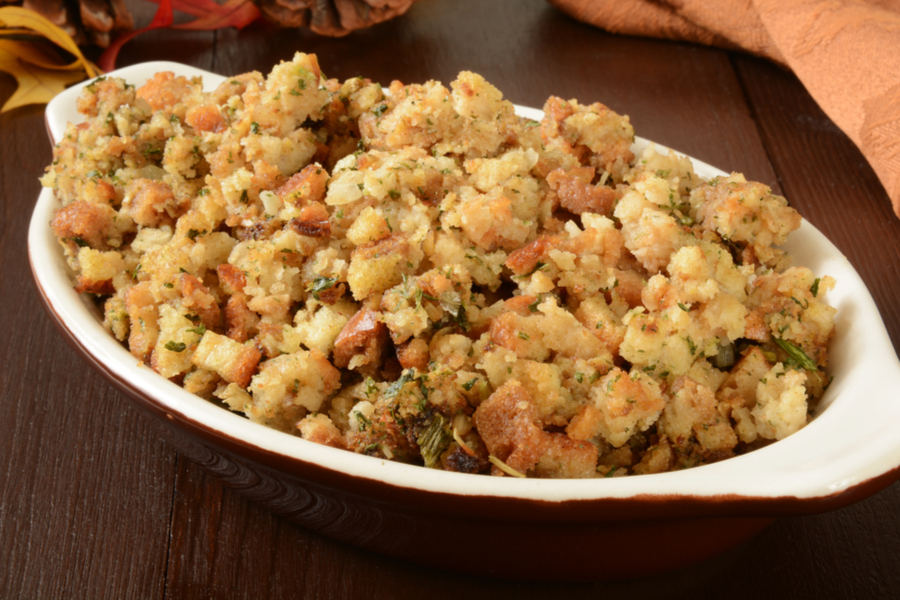 But best of all, this recipe takes only minutes to prepare. And while you wait for it to cook, you can walk away to take care of whatever else needs done. Or better yet, kick up your feet and relax while dinner is cooking.
By now you know that I am absolutely in love with my multi-cookers. We now have 3 Instant Pots and a Ninja Foodi. And we use at least one of them every single day of the week.
In fact, every Friday I publish an Instant Pot recipe that has been tested and trialled in my own kitchen and approved by family and friends.
And just like many of you, after cooking every single meal at home for the past several weeks, I was looking for something quick and easy to make for dinner.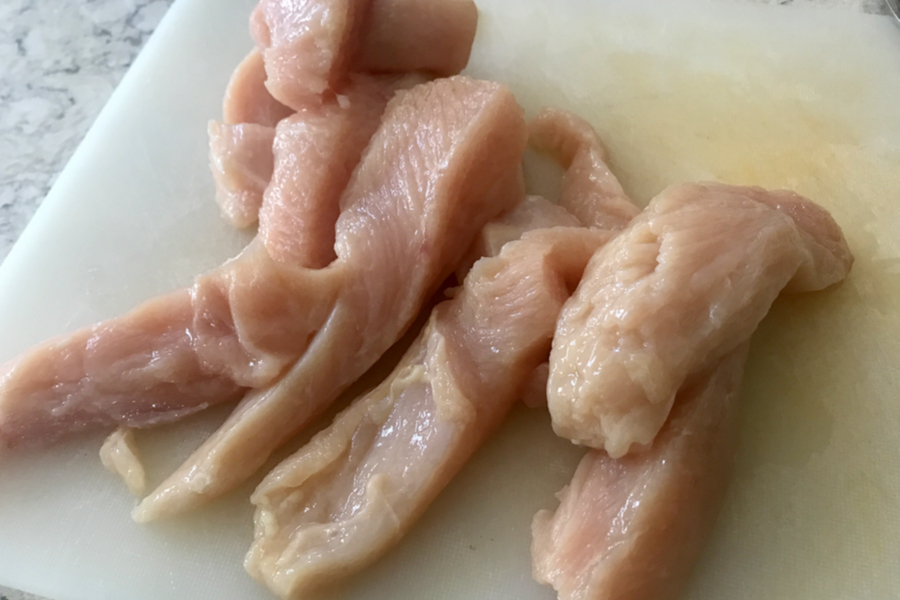 So I raided my pantry and saw the box of Stove Top Stuffing and a can of cream of chicken soup just begging to be used.
I then opened the refrigerator door and saw a package of chicken breast and a box of chicken broth. BINGO!!! Instant Pot Chicken Stuffing Casserole was born!
Instant Pot Chicken Stuffing Casserole
Because I wanted this recipe to turn out as a casserole, I knew that I couldn't make it right in the liner of the Instant Pot.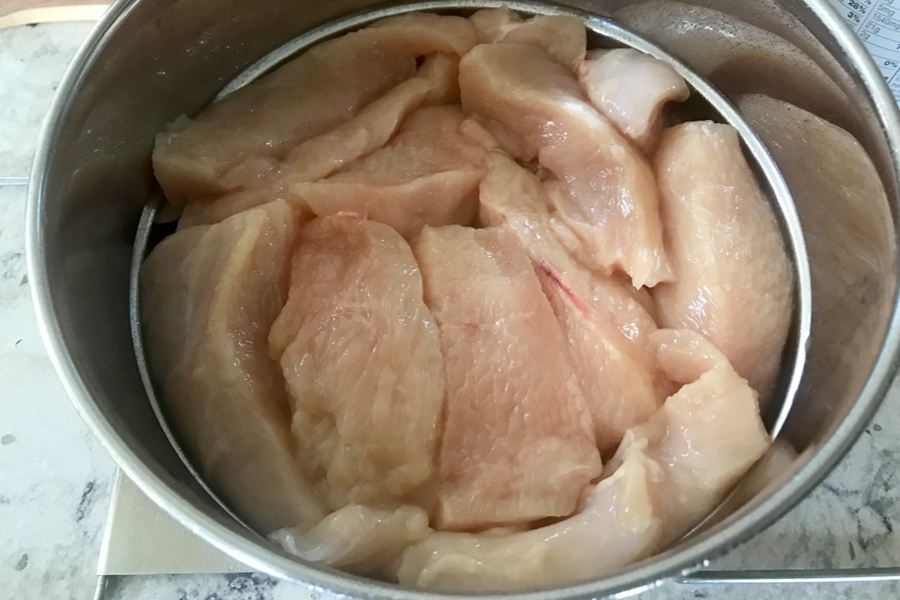 If you are familiar with pressure cookers, you know that they require a thin liquid to come to pressure.
And that means anything that is cooked directly in the liner must start off with a liquid base.
So instead, I decided to use the Pot-in-Pot method to make this chicken stuffing casserole.
Pot in Pot Method
All this means is that I used an oven-safe dish and lowered it onto the trivet that sits inside the Instant Pot. The liquid remains in the liner while the food cooks in a separate dish.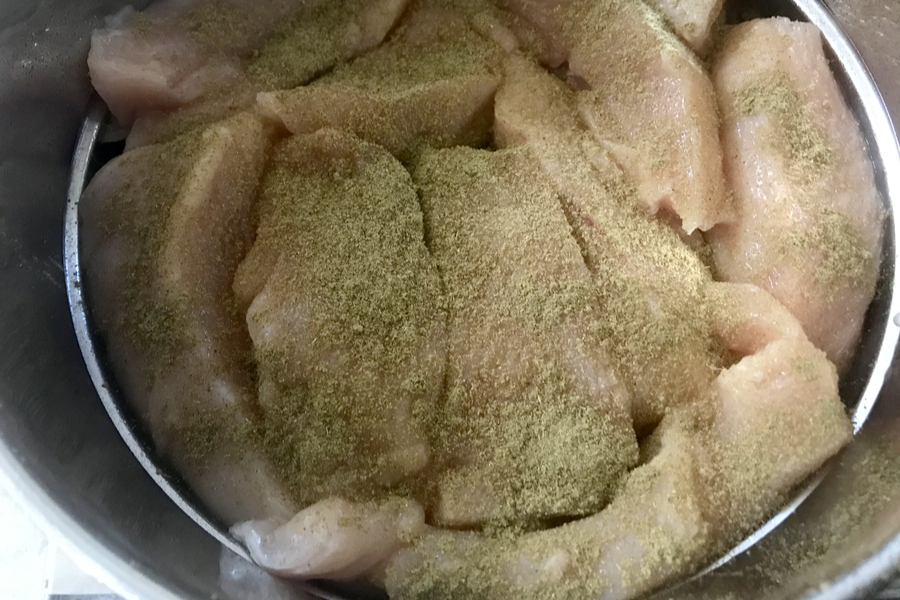 For this recipe, I used one section of my Stackable Insert Pans to cook the casserole. They easily fit inside any 6 quart or 8 quart Instant Pot.
Use boneless and skinless chicken breasts and cut them down into tenderloin size strips. Place the sliced chicken inside of your dish and sprinkle the poultry seasoning on top.
Now spread the cream of chicken soup over top of the seasoned chicken. If you don't have cream of chicken you can use cream of celery, or even cream of mushroom if you prefer.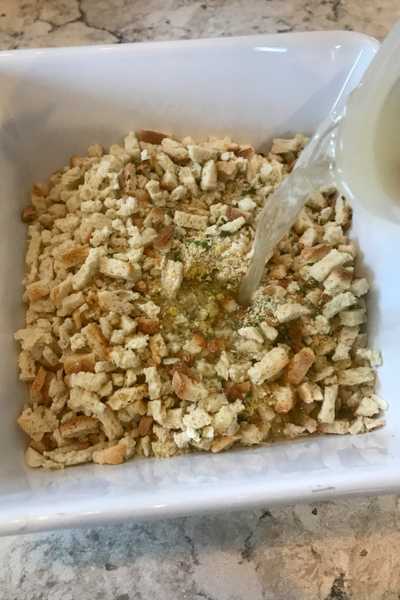 Next, in another bowl, add the stuffing and broth. Let the broth completely soak into the bread cubes.
Once there is no longer any broth visible, pour the stuffing mixture on top of the chicken and soup. Spread evenly and cover.
If you are using the stackable insert, you can use the lid that came with it. Otherwise, cover your dish with foil.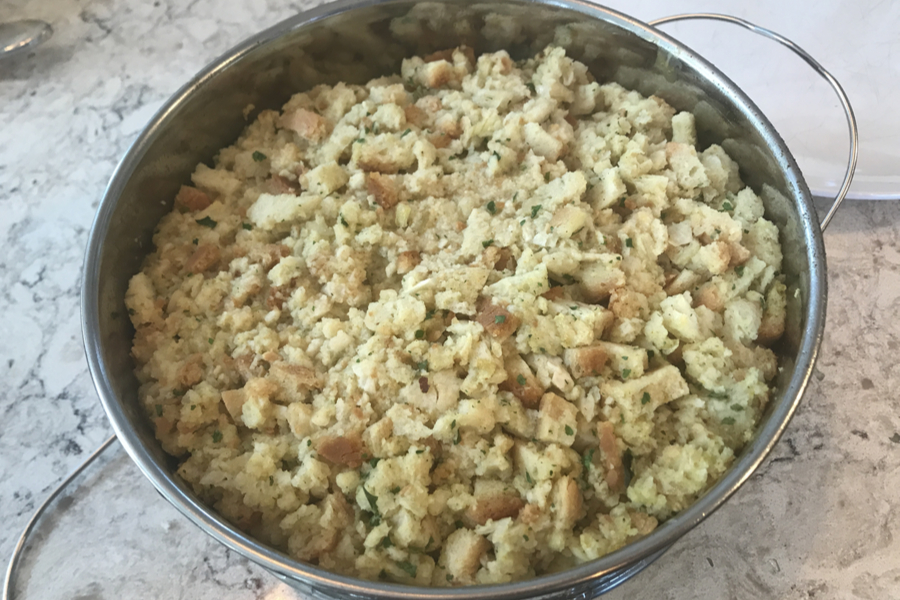 Pour one cup of water in the liner of the Instant Pot and place the trivet that came with it inside the pot. Lower your Chicken Stuffing Casserole dish inside the Instant Pot and onto the trivet.
Lock the lid in place and move the valve to the SEALING position. Pressure Cook/Manual on HIGH pressure for 15 minutes.
*As with all electric pressure cookers, additional time is needed for the pot to come to pressure before the cook time begins. In my Instant Pot 6 quart Duo, it took 5 minutes to come to pressure for this recipe.
Once the cook time is up, turn the Instant Pot off by pressing cancel and let the Chicken Stuffing Casserole sit inside the pot until the pin drops by Natural Pressure Release.
Carefully remove the lid and then remove the casserole dish from the Instant Pot. Uncover, stir and serve immediately.
We hope you enjoyed this easy to make meal made with just 5 ingredients.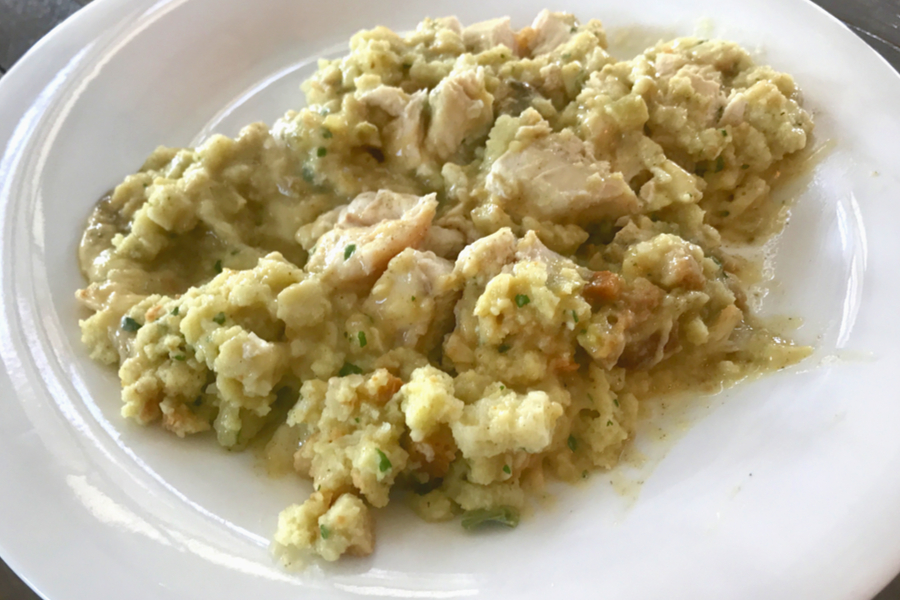 Check out all of Instant Pot Recipes on our Instant Pot Recipe Page for other meal time inspiration.


To receive our 3 Recipe Articles in your inbox each week, sign up for our free email list located in the middle of each recipe or email me at contact@makeyourmeals.com. You can also follow us on Facebook and Pinterest. This article may contain affiliate links where a small commission is paid if you purchase a product at no additional cost to you.
Yield: 6
Instant Pot Chicken Stuffing Casserole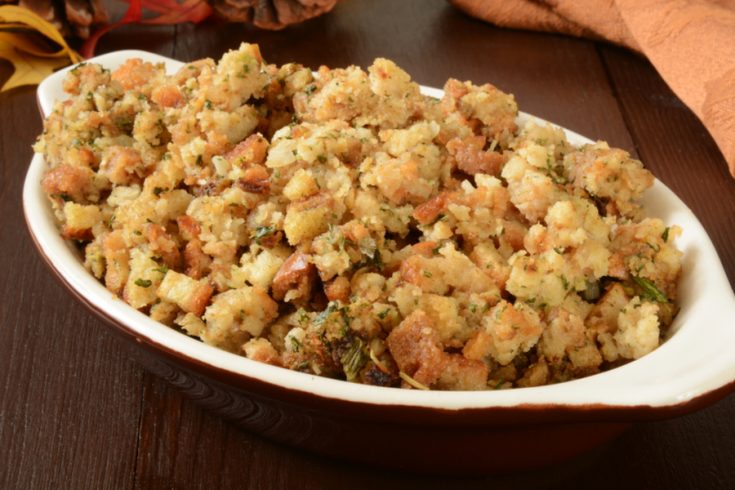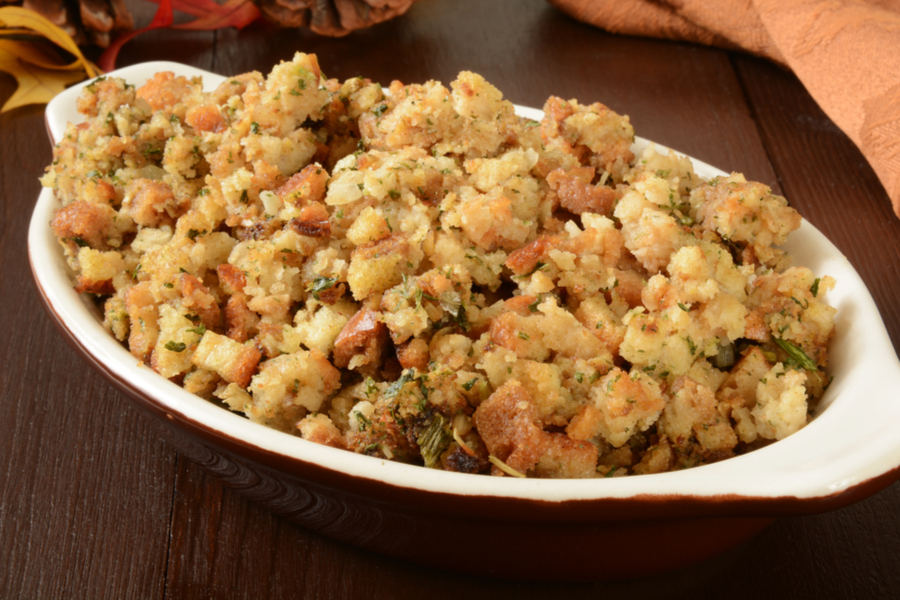 Moist and delicious chicken mixed together with creamy stuffing for an easy to make, pressure cooker casserole dinner.
Ingredients
3 chicken breasts, boneless, skinless
1 teaspoon poultry seasoning
10.75 oz can cream of chicken soup
6 oz box of stuffing mix
2 cups chicken broth
Instructions
Slice each chicken breast into 3-4 chicken tenderloins and set aside.
In a bowl mix stuffing and broth together and set aside until the liquid has been absorbed.
Pour 1 cup of water into the bottom of your Instant Pot and place the trivet inside
Place tenderloin pieces in the bottom of a 3 quart bowl that will fit inside your Instant Pot.
Sprinkle poultry seasoning over chicken and pour soup over chicken and spread evenly.
Once stuffing has absorbed all of the chicken broth pour on top of the chicken mixture and spread evenly.
Lock the lid in place and move valve to the SEALING position. Pressure cook/Manual on HIGH pressure for 15 minutes. Unplug the Instant Pot and let the pot Natural Pressure Release.
Serve Immediately
Notes
Recipe provided by Make Your Meals
Nutrition Information:
Yield:
6
Serving Size:
1 grams
Amount Per Serving:
Unsaturated Fat:

0g