Homemade vegetable dip is super easy to make and is much better than any store bought variety.
However, we discovered this by accident.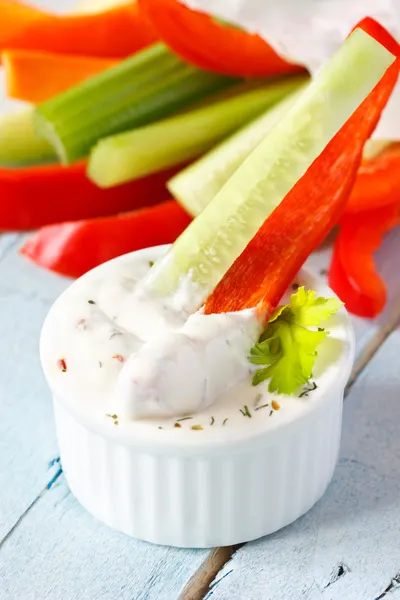 I had planned on making a vegetable tray with dip for a graduation party that we were hosting at the house.
Because we had been busy all week with the end of the school year activities, we went to the grocery store the night before the party.
I had a huge list of items to purchase, but for some reason, I had inadvertently left vegetable dip off the list.
And I didn't realize it until the next morning.
With the graduation party in just a few hours, there was no time to run to the store.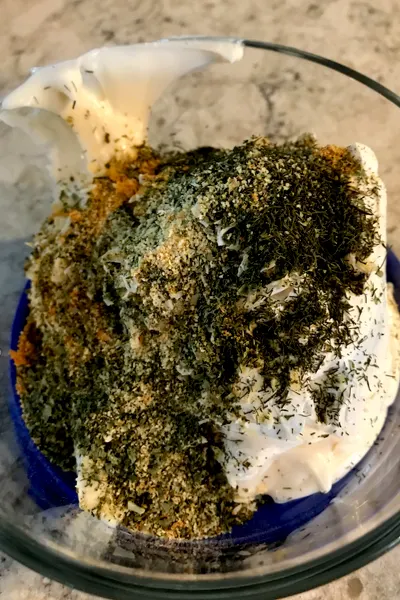 So instead of going without the dip, I decided to quickly search the internet to see if I could make my own.
Homemade Vegetable Dip Ingredients
The base of any good vegetable dip recipe requires mayonnaise and sour cream.
Because I had guests attending that were either allergic to eggs or dairy or were vegan eaters, I knew I had to adapt my ingredients to suit their needs.
I had already purchased Hellmann's vegan mayonnaise and a plant based sour cream for other recipes that I was making for the party.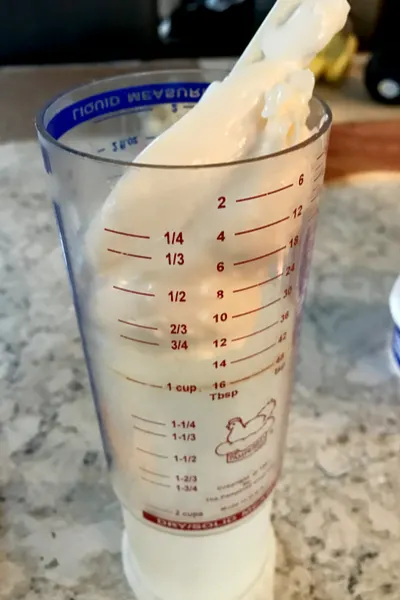 Luckily, I had enough left over to make the homemade vegetable dip.
Then I had to decide how to flavor the dip. I could have used a package of Ranch dressing dry mix, however, I didn't have any in my pantry.
So I decided to search my spice cabinet to see what I could use.
That is when I saw the dried dill weed. PERFECT!
Dill is a common flavor for vegetable dips. But I knew I needed to balance out the strong flavor of the dill with other ingredients.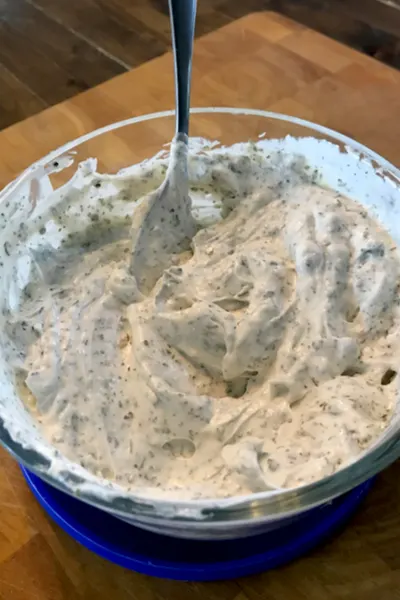 We had fresh onions and garlic on hand. However, I was concerned of the overpowering flavors if I used fresh ingredients.
Therefore, I pulled out some dried onion flakes and garlic powder to add to the dip.
However, after tasting the dip, I decided that it needed a little salt.
But not just any salt. It needed seasoning salt.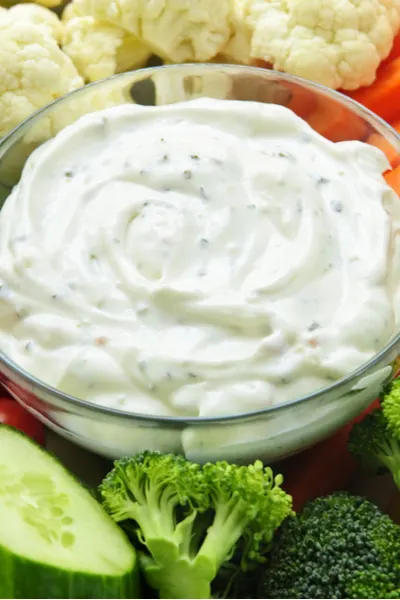 I combined all the ingredients and into the refrigerator it went!
Serving The Dip
The most important step to this homemade vegetable dip recipe is to place the dip in the refrigerator for at least 3 hours.
The flavors need time to incorporate and meld together. Believe me, it is well worth the wait!
Keep the dip cold until you are ready to serve it.
Obviously you can serve this as the center of a vegetable tray with sliced vegetables.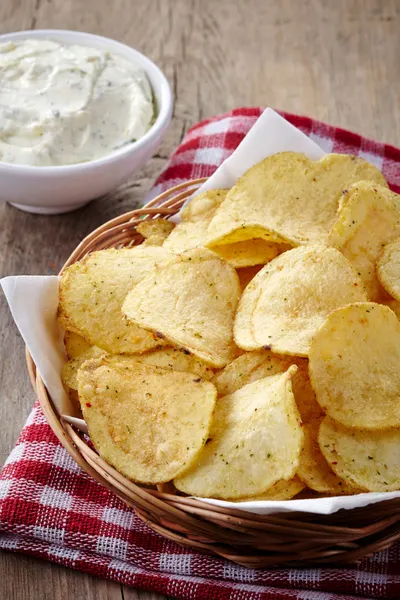 However, this homemade vegetable dip can also serve as a chip dip.
It tastes amazing with potato chips! And to be honest, I also like to dip my pretzels in it as well.
And if you need a good fruit dip recipe you have to give our Honey Vanilla Fruit Dip recipe a try!

To receive our 3 Recipe Articles in your inbox each week, sign up for our free email list located in the middle of each recipe or email me at contact@makeyourmeals.com. You can also follow us on Facebook and Pinterest. This article may contain affiliate links where a small commission is paid if you purchase a product at no additional cost to you.
Homemade Vegetable Dip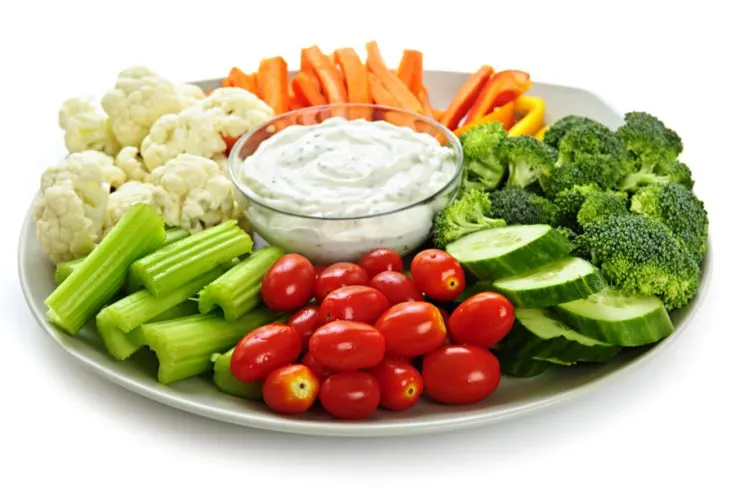 An easy to make dip that goes perfectly as the center of the vegetable tray or as a dip with potato chips.
Ingredients
1 cup mayonnaise
1 cup sour cream
1 tablespoon dried onion flakes
1 tablespoon dried parsley
1 teaspoon dried dill
1 teaspoon seasoning salt, Lawry's
1 ⁄2 teaspoon garlic powder
Instructions
Mix all ingredients together till combined well. Cover and let chill in refrigerator at least 3 hours.
Notes
Serve with vegetables or potato chips.

Recipe provided by Make Your Meals
Nutrition Information:
Serving Size:
1 grams
Amount Per Serving:
Unsaturated Fat:

0g