I have been making this Slow Cooker Chicken and Noodles Recipe for years now. And by far, it's the most popular recipe at any potluck that I attend.
In fact, every time that I make this and bring it to an event, I never have any leftovers to bring home.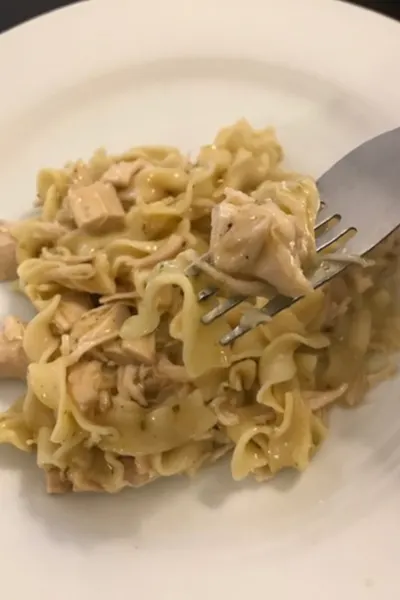 And because this is the season for parties, potlucks, and holiday meals, I thought it would be the perfect time to share the recipe.
The Ultimate Comfort Meal or Side Dish
Growing up in the Midwest Chicken and Noodles were consumed fairly frequently and was considered a comfort meal. And it is often served at any hometown, family restaurant.
No, I am not talking about Chicken and Noodle soup. Although that was the soup of choice in the winter months when I was growing up, this recipe is quite different.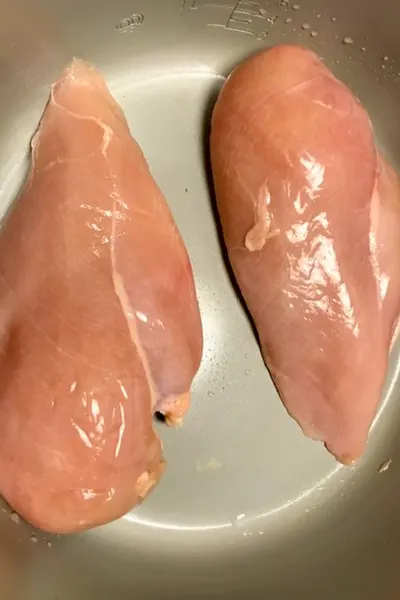 Slow Cooker Chicken and Noodles are made just like they sound. Cooked Noodles with bits of shredded chicken scattered throughout.
No vegetables and no broth to sip with a spoon. And you can serve it as a main dish or as a side dish. The choice is up to you!
And if you a true Midwestern, you might even serve it on top of a serving of mashed potatoes for the ultimate comfort meal. See: Instant Pot Chicken Noodles over Mashed Potatoes.
Please, if you have never tried it, don't judge. Yes, it may contain a ton of carbs and starches, but with just one taste, you will be hooked.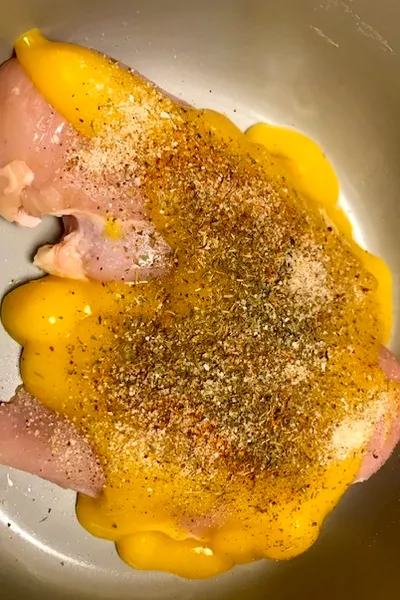 So how do you make this addicting Slow Cooker Chicken and Noodles recipe?
It's actually quite easy.
Slow Cooker Chicken and Noodles Recipe
The first step in making this recipe is to cook your chicken along with the cream of chicken soup, spices and butter.
You can use either chicken breast or thighs for this recipe. And although the recipe calls for boneless and skinless chicken, you can certainly use chicken that still has the bone and skin on.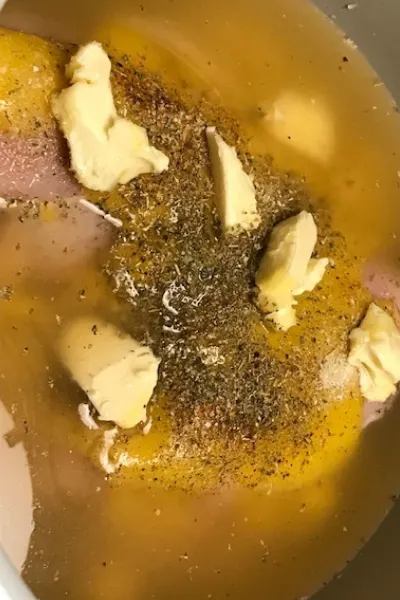 However, the initial cook time for the chicken may need to be increased to be sure that is properly cooked through.
All slow cookers cook at different rates. But for us it took approximately 5 hours for our Programmable Crock Pot 6 quart slow cooker to cook boneless, skinless, chicken breasts.
Once the chicken is cooked, it is time to shred the meat. Carefully remove the chicken pieces and shred with two forks.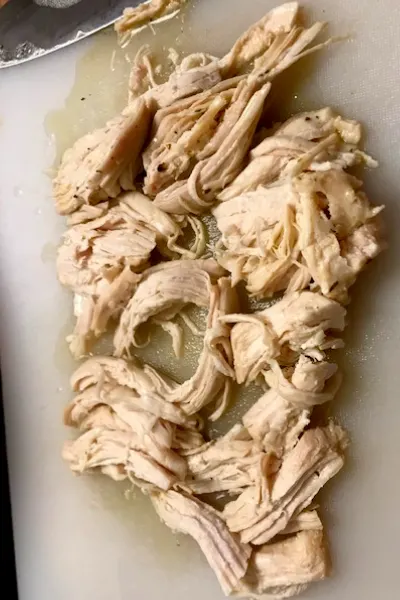 The meat should shred easily. If not, put the chicken back in the slow cooker and cook on HIGH for an additional 30 minutes to an hour.
Once the meat is shredded (and bones and skin are discarded if cooking with bone in chicken), return it to the slow cooker.
Add in the noodles and cook on HIGH for 30 minutes, stirring occasionally.
Type of Noodles to Use
I have tried this recipe with both frozen and dried egg noodles. And although I love the thick, frozen egg noodles, this recipe cooks better with dried egg noodles.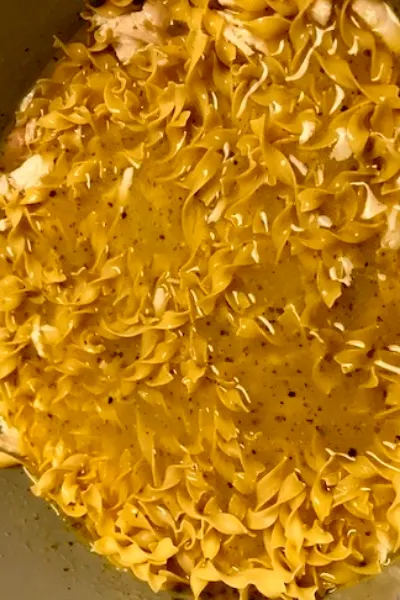 In fact, most people prefer the thin egg noodles over the wide egg noodles.
But either one would work for this Slow Cooker Chicken and Noodles recipe.
No matter which noodles that you choose, this recipe will be a huge hit at your next potluck or holiday meal!
Serve this dish with our No Knead Dinner Rolls for the ultimate meal!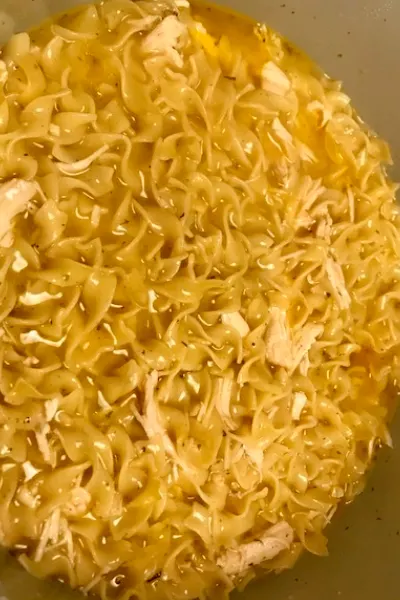 To receive our 3 Recipe Articles in your inbox each week, sign up for our free email list located in the middle of each recipe or email me at contact@makeyourmeals.com. You can also follow us on Facebook and Pinterest. This article may contain affiliate links where a small commission is paid if you purchase a product at no additional cost to you.
Slow Cooker Chicken and Noodles
Classic Chicken and Noodles recipe that is the perfect side dish for any potluck or holiday gathering. Serve over mashed potatoes for a Mid-Western comfort meal.
Ingredients
1 1/2 pounds boneless, skinless chicken breasts or thighs
2, 10.5 ounce cans of cream of chicken soup
1/2 tsp Kosher salt
1/2 tsp ground black pepper
1/2 tsp poultry seasoning
2 tsp dried parsley
1/2 tsp garlic powder
1/4 tsp cayenne pepper, optional
4 TBSP butter, sliced
3 1/2 cups chicken broth
8 oz. egg noodles, uncooked
Instructions
Place chicken breasts in the bottom of the crockpot, then top with the soups (no water added) and sprinkle with the spices. Add butter slices to the top, and pour in the chicken broth.
Cover and cook on low heat for 5-6 hours, or high heat for 3-4 hours. Remove the chicken from the pot and shred with two forks.
Add the shredded chicken back to the pot along with the dry egg noodles and stir. Cook on HIGH for 30-45 minutes, or until noodles are tender.
Notes
Recipe provided by Make Your Meals
Nutrition Information:
Serving Size:
1 grams
Amount Per Serving:
Unsaturated Fat:

0g