Authentic Italian Pasta Sauce Recipe – All-Purpose Goodness!
This authentic Italian pasta sauce recipe has been passed down from generations to generations.
It has always been a long tradition to use fresh ingredients whenever possible, but over the decades, the convenience of canned tomato puree and canned crushed tomatoes has made their way into the recipe.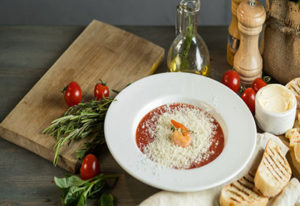 This recipe is the basic and authentic Italian pasta sauce recipe that my grandmother used to make. She would sit in the kitchen and make her meatballs (recipe coming soon), fry them in the pan and then add the pasta sauce.
It would simmer on the stove for hours, making the house smell incredible and make our stomachs yearn for dinner time to arrive.
Most Americans are used to their pasta sauce being sweeter than authentic Italian pasta sauce. That is because most varieties of jarred pasta sauce that are found on grocery store shelves include at least one type of sweetner.
This recipe brings back the memories of how pasta sauce was originally made. With just a few basic ingredients and a little bit on wine and cheese.
Now who could go wrong with that?
If you have fresh ingredients on hand, you can surely use them in this recipe. However, be sure to use paste tomatoes, preferably San Marzano. If you can't find them you could use Roma or Amish paste varieties.
The important thing to remember is to not use slicing tomatoes for this recipe. Most slicing tomatoes are full of pulp and water and have thin walls. This will lead to the sauce being too watery.
Like it sweeter?
If you like your sauce sweeter but are avoiding white sugar, you can add in a few peeled and diced carrots. Let them cook down and puree them with an immersion blender before serving.
To receive our 3 Recipe Articles in your inbox each week, sign up for our free email list. You can also follow us on Facebook, Twitter, Pinterest, or Instagram. This article may contain affiliate links.
Authentic Italian Pasta Sauce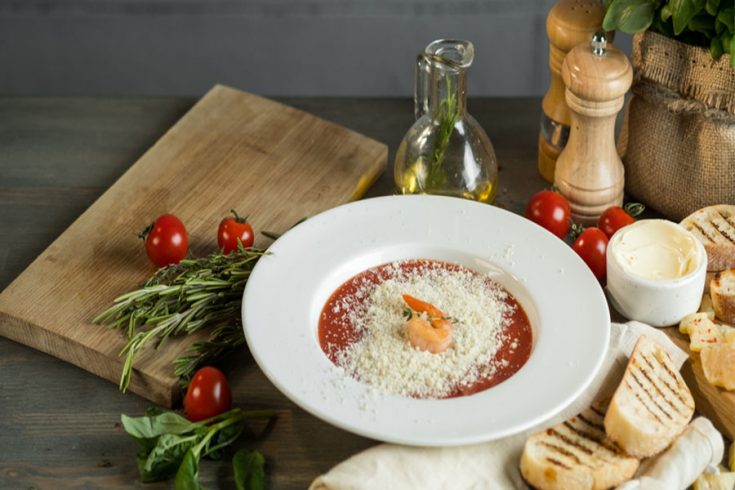 Simple, yet delicious, all-purpose Italian pasta sauce recipe.
Ingredients
1/4 cup extra virgin olive oil
2 cloves garlic, minced
1 small onion, diced
2 cans tomato puree, 28 ounce
1 can crushed and peeled San Marzano tomatoes, 28 ounce
1 teaspoon dried basil
1 teaspoon dried oregano
1 teaspoon kosher salt
1/4 teaspoon fresh ground pepper
2 whole dried bay leaves
1/4 cup red wine
1/4 cup grated Parmesan Romano cheese
Instructions
In a large pot, heat olive oil over medium-low heat. Sauté onion and garlic in heated olive oil until onions are translucent.
Add the remaining ingredients (including any meatballs, sausage, or ground meat that you want to add) to pot and bring to a boil, stirring frequently. Reduce heat and simmer for 2 hours.
Notes
Serve with your favorite pasta. If you like your pasta sauce a little sweeter, you can add in 1-2 tablespoons of sugar or a couple of diced carrots with the rest of the ingredients. Recipe provided by Make Your Meals
Nutrition Information:
Serving Size:
1 grams
Amount Per Serving:
Unsaturated Fat:

0g