Irish Coffee Recipe- An Ireland tradition. 
I've always heard the quote, "When in Ireland, do as they do!" Okay, maybe it was actually Rome, but you get the point.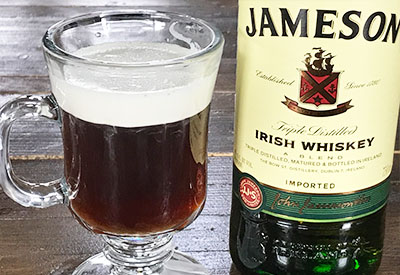 If you aren't in Ireland, but still want to celebrate their culinary traditions, this is an easy, yet authentic beverage recipe to follow!
To some people's disbelief, they don't actually drink green beer in Ireland on St. Patrick's day. With the dark hues of standard Irish beers, you wouldn't even be able to see the green food coloring.
However, Irish coffee is a common drink found in almost all Irish restaurants, pubs and homes. It is not only served during and after Happy Hour, it is served during all hours of the day, every day of the week.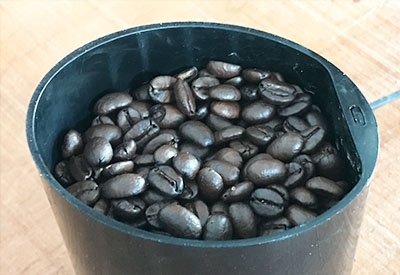 While touring Ireland I stopped at a quaint establishment for a quick bite to eat. It was late morning on a brisk weekday, and all the locals were sipping on an Irish coffee.
Of course, I wanted to follow their lead and ordered one as well. The bartender was more than happy to demonstrate to this tourist the proper way to make an Irish coffee.
It is not as simple as pouring a little Irish whiskey in mug of hot coffee. There are specific steps you must follow to achieve the perfect Irish Coffee.
Tips For The Perfect Irish Coffee
First of all you must make a rich, thick coffee. A medium to dark roast is ideal and of course using freshly ground beans helps the flavor tremendously!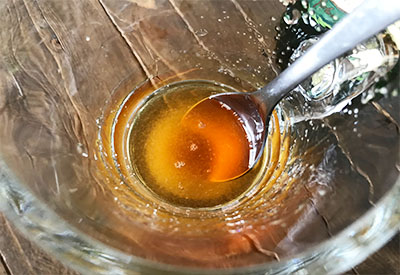 Preheat your coffee glass. While the coffee is brewing, pour hot water into the glass. Dump the water right before making the drink to keep the glass as warm as possible.
Choose a great Irish whiskey. Where we live favorites include Jameson or Bushmills.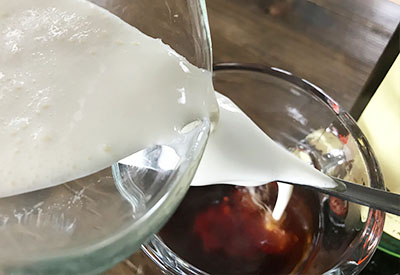 Use freshly whipped cream. Whisk heavy whipping cream vigorously with a whisk or fork until it is light and fluffy. You must pour the cream over a spoon that is placed across the rim of the glass so that it floats on top of the coffee.
You don't want it to sink into the coffee. And never, I mean never, use pressurized whipped cream from a can!
If you liked our Irish Coffee recipe, be sure to check out our Irish Soda Bread and Instant Pot Irish Beef Stew recipes. 
Check out the printable recipe below and all of our recipes and let me know what you think!
To receive our 3 Recipe Articles in your inbox each week, sign up for our free email list.
You can also follow us on Facebook, Twitter, Pinterest, and Instagram. This article may contain affiliate links.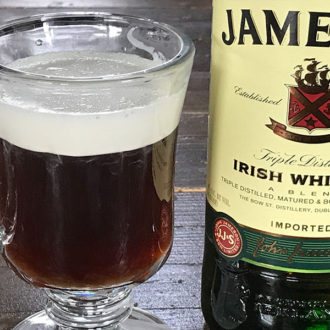 Irish Coffee Recipe
A sweet and delicious Irish coffee cocktail that will warm your body and soul.
Ingredients
4

ounces

black coffee

strong and hot

1 1/2

ounces

Irish whiskey

2

teaspoons

brown sugar

1

ounce

lightly whipped heavy cream
Instructions
Heat an Irish coffee glass (or mug) with hot water to warm it.

Empty the hot water out and immediately pour the whiskey into the warm Irish coffee glass.

Stir in the brown sugar until dissolved.

Pour in the coffee, leaving enough room for the cream to go on top.

Float the cream on top by pouring it over a spoon so that it sits on top of the coffee mixture. Do not stir.

Drink the coffee through the cream.
Notes
Recipe provided by Make Your Meals – adapted from kerrybogvillage.ie
Irish Coffee Recipe -Tips To Making The Perfect Cocktail