Are you looking for a banana muffin recipe without gluten? How about a recipe that doesn't use eggs? Or are you sensitive to refined white sugar and need a recipe that is delicious that uses a sugar substitute?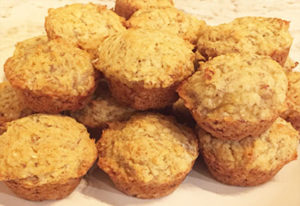 This is absolutely the most delicious gluten-free, egg-free, dairy-free, refined-sugar free banana muffin recipe out there!
I've tried many gluten free banana muffins and most end up dry and crumbly. I prefer to sink my teeth into a soft and moist muffin with great flavor and no crumbs to have to clean up!
You can use any type of gluten free flour that you prefer. It may change the taste a bit, so I prefer to use an all-purpose gluten free flour such as Bob's Red Mill.
I also choose Erythritol as my preferred sugar substitute (Trim Healthy Mama brand) as it is GMO free, zero-calories and it doesn't change the taste when compared to refined white sugar.
Make Banana Muffins or Banana Bread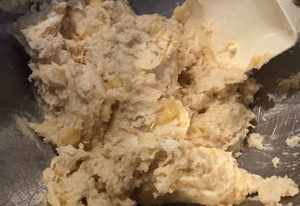 You can make this recipe in your mini-muffin pan and will end up with approximately 18 muffins, or you can make it in a standard muffin pan or a small loaf pan. Just increase the baking time until a toothpick that is inserted in the center comes out clean.
To receive our 3 Recipe Articles in your inbox each week, sign up for our free email list. You can also follow us on Facebook, Twitter, Pinterest, or Instagram. This article may contain affiliate links.
Mini Banana Muffins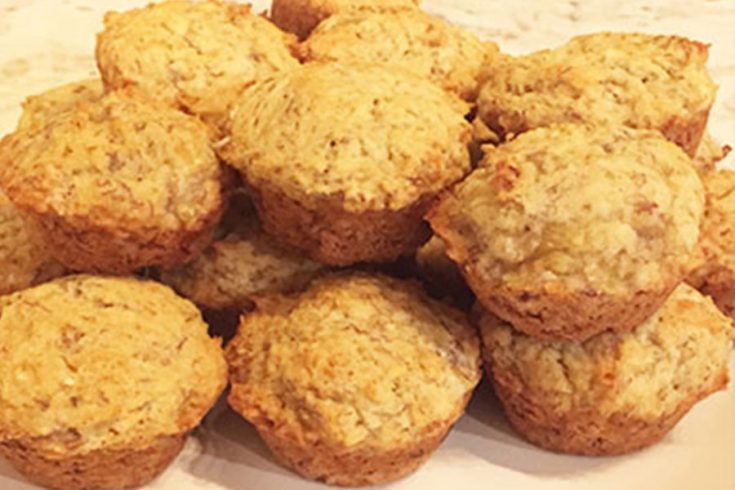 The best gluten free, dairy free, egg free, refined sugar free banana muffin recipe! Moist and delicious and so easy to make!
Ingredients
1/4 cup vegan butter, room temperature
1/4 cup sugar substitute, ex. Erythritol
1 cup gluten-free flour
1/2 teaspoon baking soda
1/2 teaspoon salt
2 very ripe bananas
1 teaspoon pure vanilla extract
Instructions
Preheat oven to 325° F (165° C).
Lightly grease your muffin pan.
In a large bowl, mix the room temperature butter, sugar and vanilla until smooth.
Sift in the flour, baking soda and salt. The mixture will be extremely dry!
Mash the bananas with a fork. Add the mashed bananas to the other ingredients and mix until well incorporated. Batter will be thick.
Using a scoop, add batter to muffin tins. Fill each hole until ¾ full.
Bake in preheated oven for approximately 20 minutes, or when a toothpick is placed in the center of the muffins and comes out clean.
Notes
Makes 18 mini muffins or 9 regular muffins Can freeze muffins for later use Recipe courtesy of Make Your Meals
Nutrition Information:
Serving Size:
1 grams
Amount Per Serving:
Unsaturated Fat:

0g