We receive a lot of emails asking for recommendations for a quick and healthy meal and one of the first recipes that comes to mind is this Cauliflower Stir Fry Recipe.
It is extremely easy to make and can be on your table in as little as 15 minutes!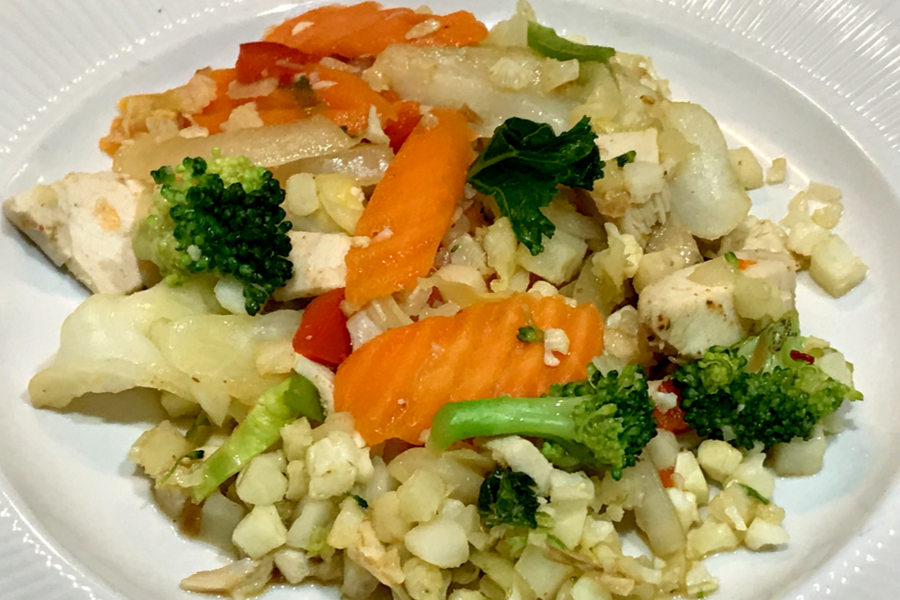 Plus, it is low-carb and can be served for breakfast, lunch or dinner!
In fact, it has become one of our favorite weeknight meals because it takes little time to prepare and the entire family loves it!
Cauliflower Stir Fry Ingredients
Most stir fry recipes are served with either steamed white rice or a serving of fried rice.
However, in an effort to keep this recipe as low-carb/Keto-friendly, we are using cauliflower rice instead of traditional rice.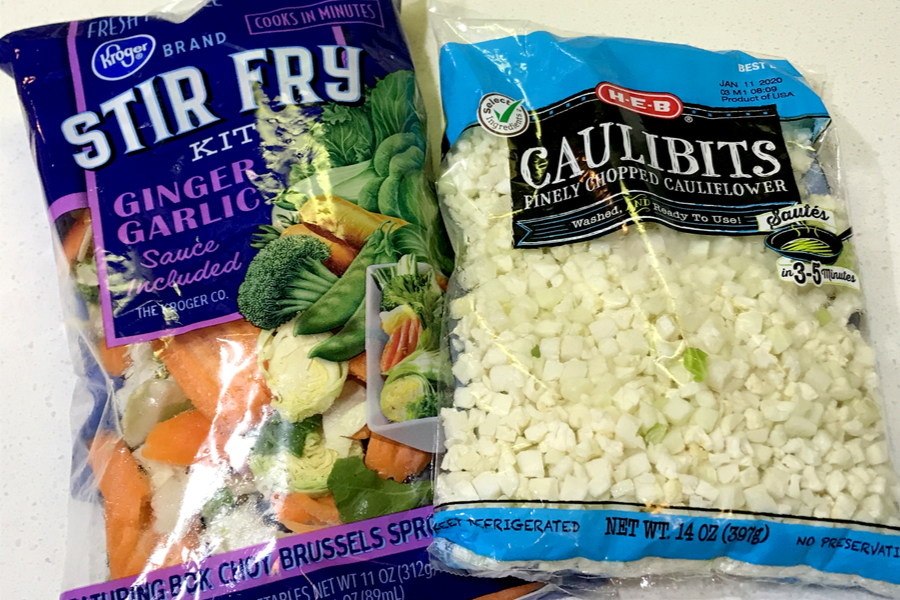 Although you can make Homemade Cauliflower Rice, we used pre-packaged cauliflower bits for this stir fry recipe.
Either way is fine. It just depends on how much time you have.
We also chose to use a bag of stir fry vegetables as well. Again, if you have time to chop up all your veggies ahead of time, go for it!
For us, sometimes it is more economical to use a stir-fry kit so that the other vegetables don't go bad before we use them.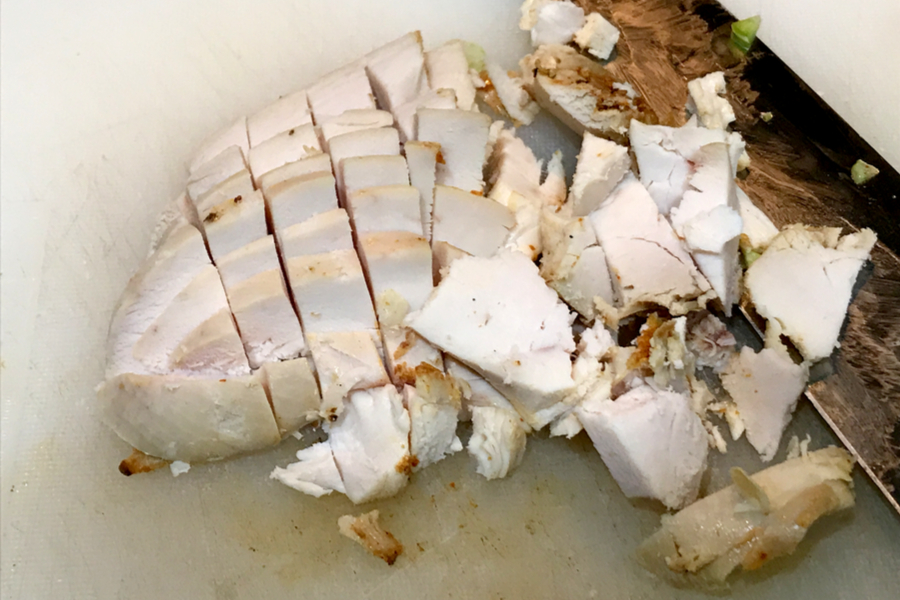 However, we do like to add in some other vegetables that aren't included in the stir fry kit.
We add in a little onion and bell peppers as well. However, this is totally based on our preference.
Feel free to add in some sliced mushroom, bamboo shoots, sprouts or whatever you prefer!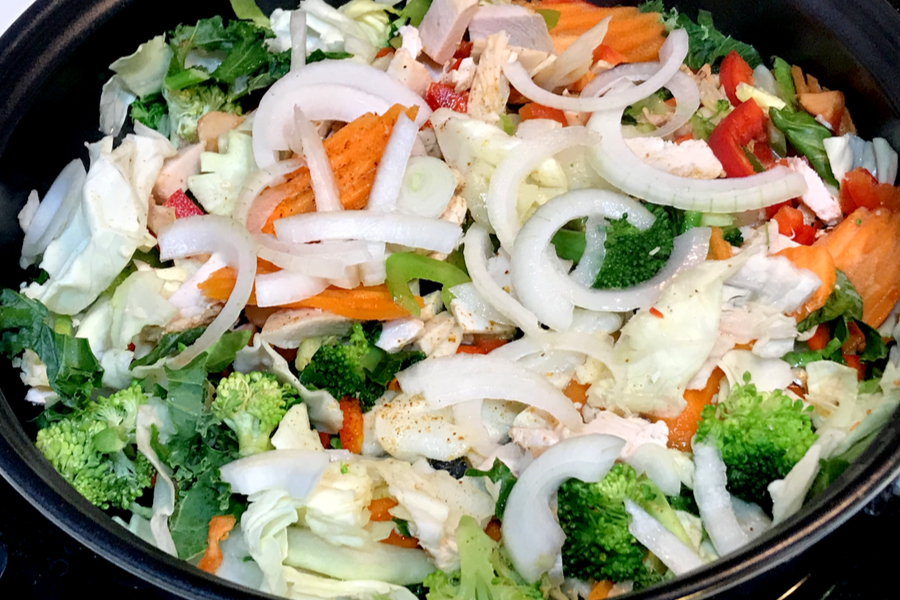 And as for the seasoning, well, you guessed it! We used the ginger sauce packet that came along with the stir fry kit.
However, you could add in soy sauce, tamari, or coconut aminos. Spice it up with a little fresh ginger and garlic, and you have homemade Cauliflower Stir Fry seasoning.
Cooking Method
Now that you have all the ingredients, it is time to make your Cauliflower Stir Fry!
First, heat up a large skillet or wok. Once the pan gets nice and hot, add the extra virgin olive oil.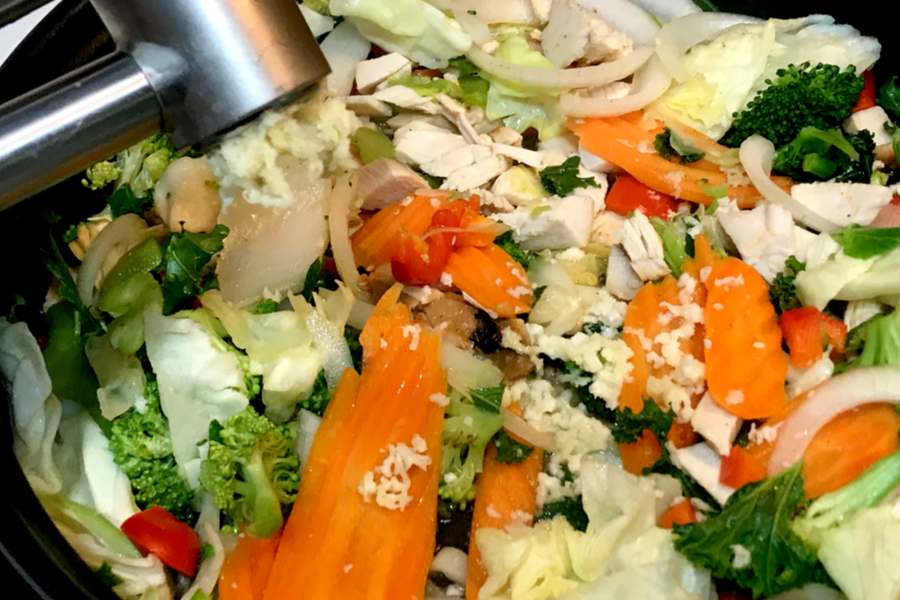 Next, add the bag of stir fry vegetables along with any other vegetables that you are using.
If you are adding cooked meat to your Cauliflower Stir Fry, do so after the vegetables have had a couple of minutes to cook. This is also when we use our garlic press to add fresh garlic to the Cauliflower Stir Fry recipe.
Continue cooking for another 5 minutes and then add in your cauliflower rice.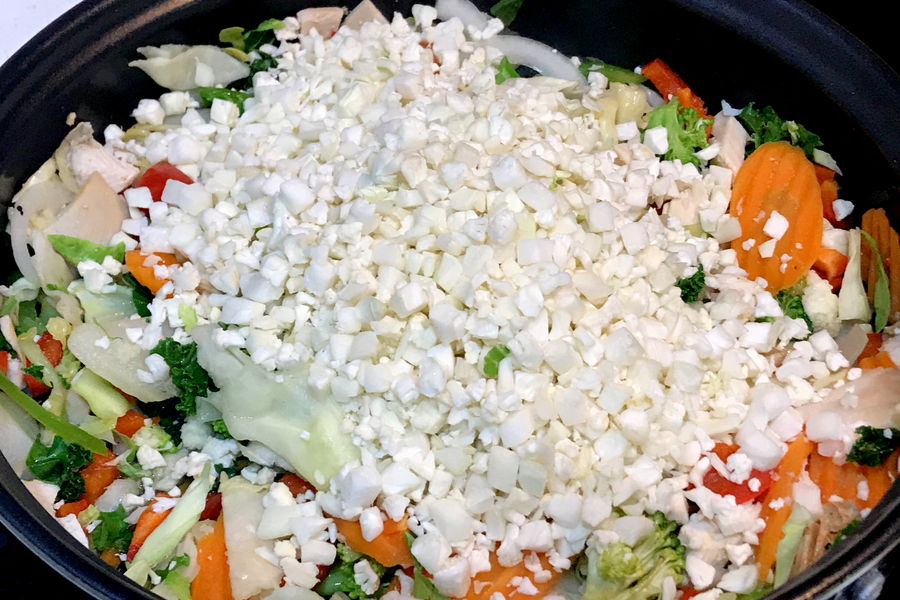 Once the cauliflower becomes tender, stir in your stir fry sauce.
And that is all there is to making a healthy meal! So next time that you don't think you have time to eat healthy, think again!


To receive our 3 Recipe Articles in your inbox each week, sign up for our free email list located in the middle of each recipe or email me at contact@makeyourmeals.com. You can also follow us on Facebook and Pinterest. This article may contain affiliate links where a small commission is paid if you purchase a product at no additional cost to you.
Yield: 4
15 Minute Cauliflower Stir Fry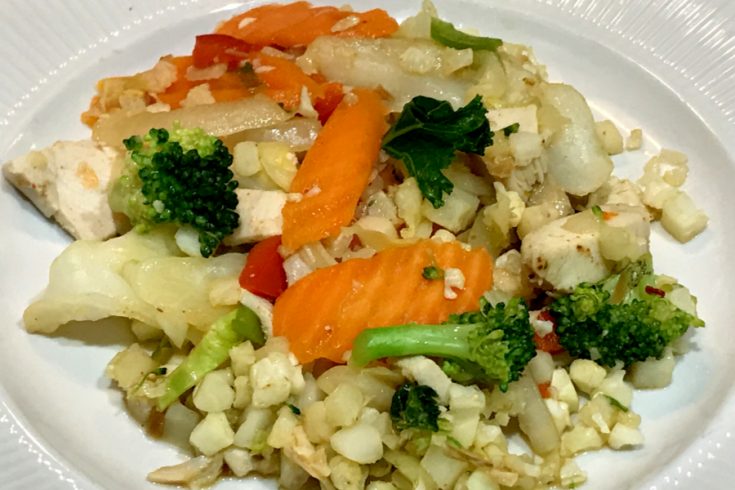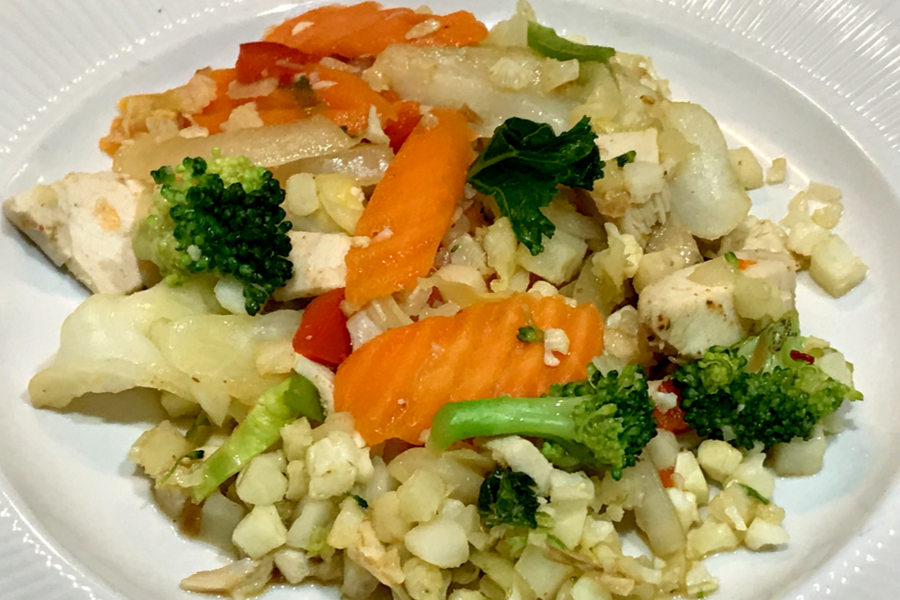 A healthy and delicious way to enjoy stir fry in under 15 minutes! And your family will think that you have been preparing this meal all day!
Ingredients
1 tablespoon extra virgin olive oil
1 14 ounce bag of Stir Fry Kit, vegetables and sauce
1/2 onion, sliced in thin strips
1/2 green or red bell pepper, sliced in thin strips
2 cloves garlic , minced
6 ounces of cooked chicken or steak, optional
1 14 ounce bag of Cauliflower Bits/Rice
Instructions
In a large skillet, over medium-high heat, add the olive oil.
Once the oil is hot, add the onions and bell peppers along with the vegetables from the Stir Fry Kit, reserving the sauce packet for later.
Begin to saute the vegetables for 2-3 minutes and then add the garlic and cooked chicken or steak, if using.
After an additional 4-5 minutes, add the bag of cauliflower rice and mix well.
Continue to saute for 3 minutes, tossing frequently.
Add the sauce packet to the skillet and toss with the vegetables.
Once the cauliflower is tender, remove from the heat and serve.
Notes
Add additional vegetables as desired.
Recipe provided by Make Your Meals
Nutrition Information:
Yield:
4
Serving Size:
1 grams
Amount Per Serving:
Unsaturated Fat:

0g