How to make Air Fryer Chicken Kabobs without any special accessories.
Today we decided to have Chicken Kabobs for dinner. However, it was much too cold outside to stand in front of our gas grill.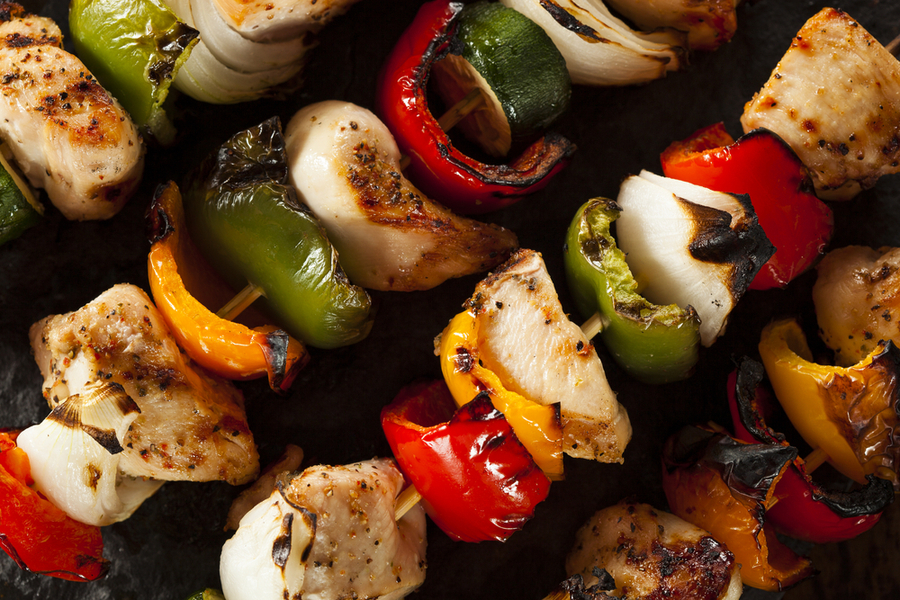 So we decided that we would make them in the Air Fryer instead.
Click HERE to see all of our Air Fryer Recipes.
However, when I was researching online on what the best cooking method would be I was shocked when I saw that there was a Kabob Skewer Rack that must be used.
I really didn't want to purchase this rack. I already had enough accessories, some which I have only used once or twice.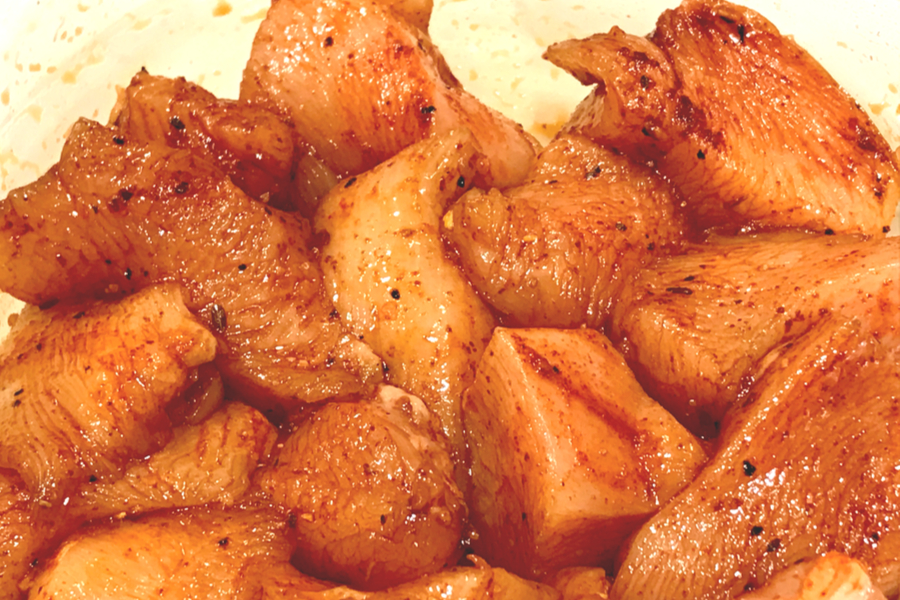 So I decided to make Air Fryer Chicken Kabobs using only the basket and trivet that I already have.
Air Fryer Chicken Kabobs
So I marinated my chicken as I always do and began to chop up my vegetables.
Marinating the chicken ensures that the meat will be nice and juicy once cooked on the grill. And I assumed that it would be the same once cooked in the air fryer.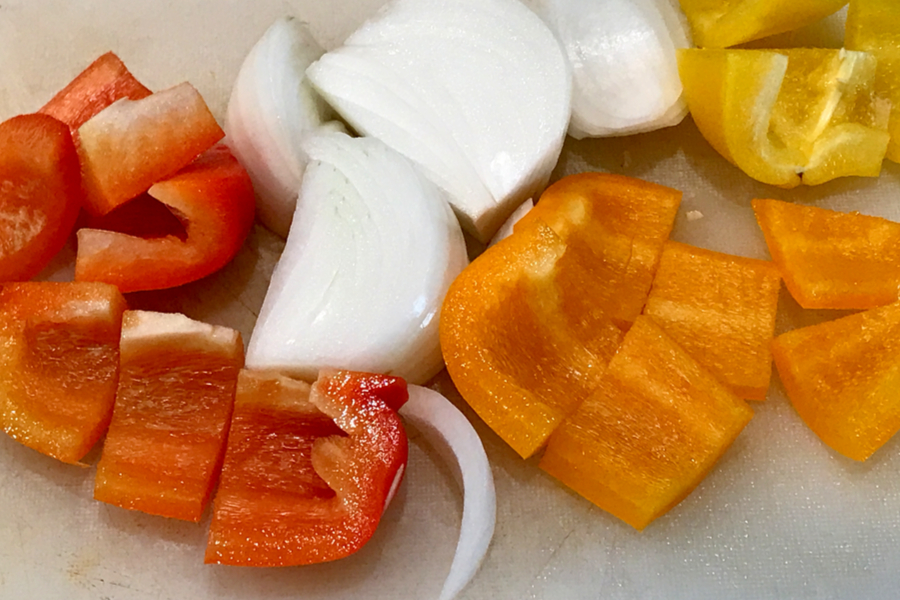 Then it was time to decide what veggies to add to the skewers. I checked my refrigerator and we had sweet bell peppers, zucchini and mushrooms.
So I chopped them in even sized pieces and cut up an onion as well.
While the chicken was marinating, I soaked wooden skewers in water so that they wouldn't burn during the cooking process.
Just a note on the skewers. Standard size wooden skewers are typically too large to fit in a basket of an Air Fryer.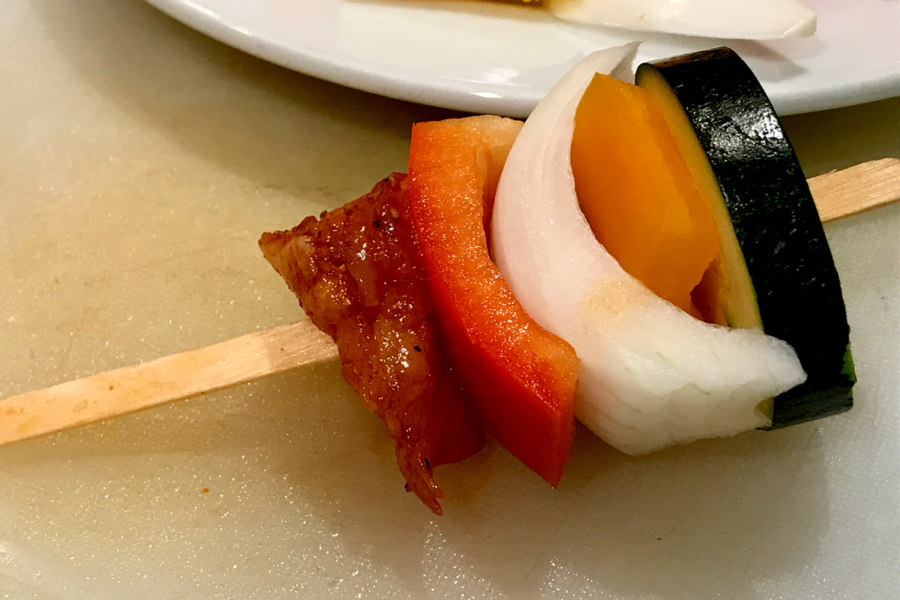 You will need to cut them down in order for them to fit inside the basket. Or I have found that wooden stir sticks for coffee work as the perfect skewer in my Ninja Foodi Air Fryer basket.
Once you are ready to assemble your Chicken Kabobs, simply line the skewers with alternating vegetables and then add the chicken. Repeat the process until the skewer is filled.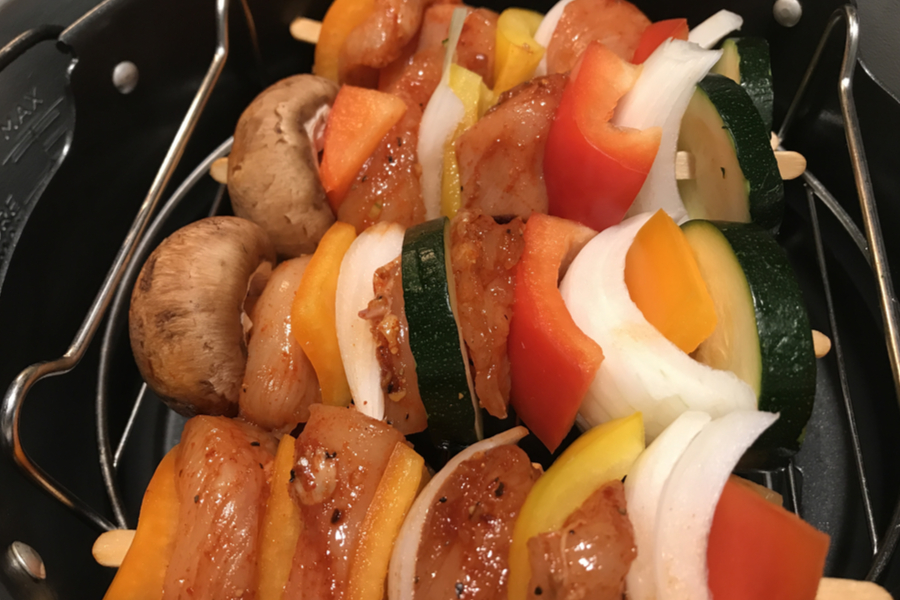 Then add the kabobs in the preheated air fryer. You can either place them directly on the basket that is sprayed with olive oil spray. Or, you can place them on a trivet inside the basket.
I find that the trivet cooked the Chicken Kabobs more evenly than when placed in the basket. However, either method will work.
Check out the printable recipe below and let me know what you think!
To receive our 3 Recipe Articles in your inbox each week, sign up for our free email list located on the side and bottom of each recipe. You can also follow us on Facebook, and Pinterest. This article may contain affiliate links where a small commission is paid if you purchase a product at no additional cost to you.
Air Fryer Chicken Kabobs Recipe